Corned Beef Conclusion
Happy St. Patrick's Day!
Here's the conclusion of the corned beef for this year. Recap: one 8 pound brisket cut into 3 equal sized pieces, trimmed, dry rubbed with a salt cure for 5 days, soaked for about 1.5 hours in cold water, then covered with fresh, cold water and cooked up w/ cabbage, potatoes, carrots. Cooking time was approximately 2 hours at a low simmer.
The Soak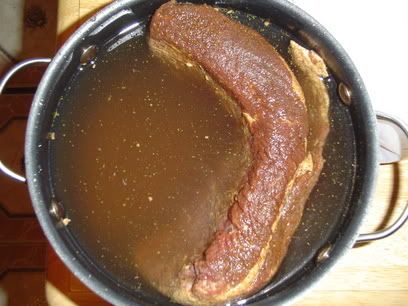 Simmering Away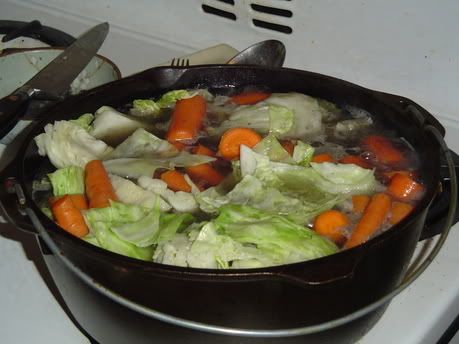 First Slices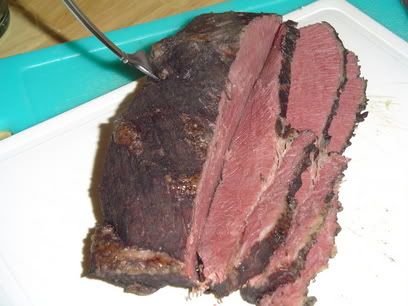 Slices Close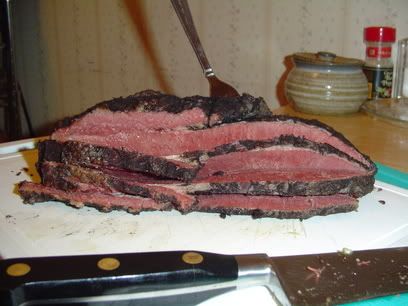 Time to Eat!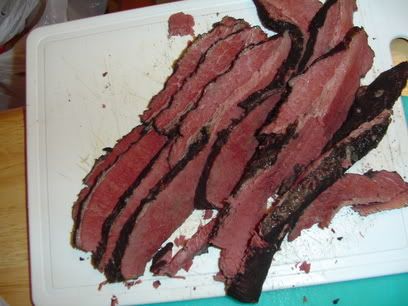 For the whole story:
Recipe:
http://backyardchef.blogspot.com/2005/03/were-all-irish.html
Stages of Prep:
http://backyardchef.blogspot.com/2005/03/corned-beef-in-progress.html#comments
Day 2:
http://backyardchef.blogspot.com/2005/03/corned-beef-day-2.html
Day 4:
http://backyardchef.blogspot.com/2005/03/corned-beef-day-4.html
Sneak Peek:
http://backyardchef.blogspot.com/2005/03/sneak-preview.html