Die...with a t on the end?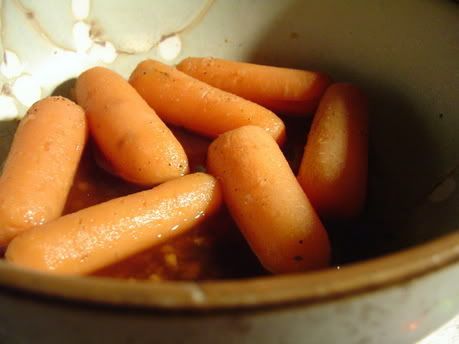 The scale asked me to get off of it this morning, so I decided to 'try' to change my diet. A little. I hope. Oh, forget it. These carrots were boiled in a little sauce pan with a little liquid-- not quite enough to cover them. I used water with a little soy sauce and a few spices I enjoy.
They cooked about 8 minutes at a low simmer, then I covered them and let them sit for another 3 minutes.