Grillin on the Bay: March 31, 2007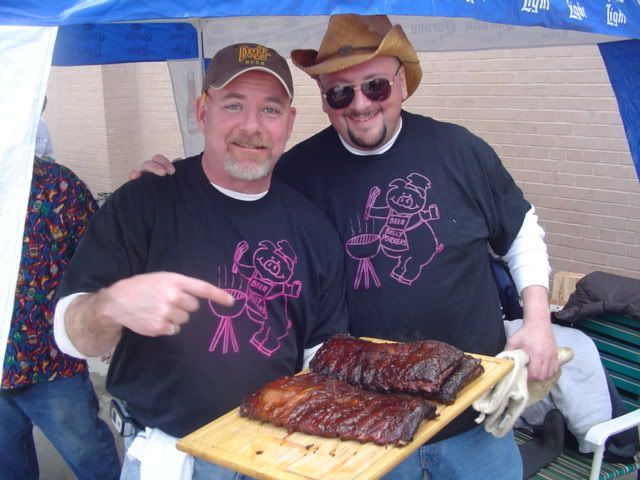 This past Saturday was the
2nd Annual Grillin' on the Bay
bbq and grilling contest in Sheepshead Bay, Brooklyn.
I want to thank all of the teams, the judges, the table captains and the spectators that came out to see us. Without you all, there would be no event.
I would also like to to thank our sponsors,
RUB BBQ
,
Porkslap Ale
, and the people that donated items for the goodie bags that we gave the cooks--
Plowboys bbq
,
Hawgeyes bbq
,
Dizzy Pig
,
Spicewine Ironworks
,
Willie B's
,
Williams' Grillin' Sauces
,
Waterfront Ale House
, and
Char-Broil
who donated the gas grill that went to the Grand Champtions, The Anchormen. The results are posted on my friend and co-organizer, Robert's,
WhiteTrashBBQ
.
I would also like to personally thank Steve Farrin and Dave & Nancy Peterson from the
New England Barbecue Society
for doing a phenomenal job of running the contest and the judging. The entire group has been supportive and enthusiastic. You folks from New England rock! Thanks!
Grillin' on the Bay Slideshow:
Click Here!
Also, my man Hiroshi as usual has some kick ass cell phone pics from the contest on his blog,
On The D/L
A more thoughtful post will come soon when I'm fully recovered. In the meantime, There are plenty more pictures on the
Grillin' on the Bay website-- http://www.grillinonthebay.org