The Wild, The Innocent & The E-Street Shuffle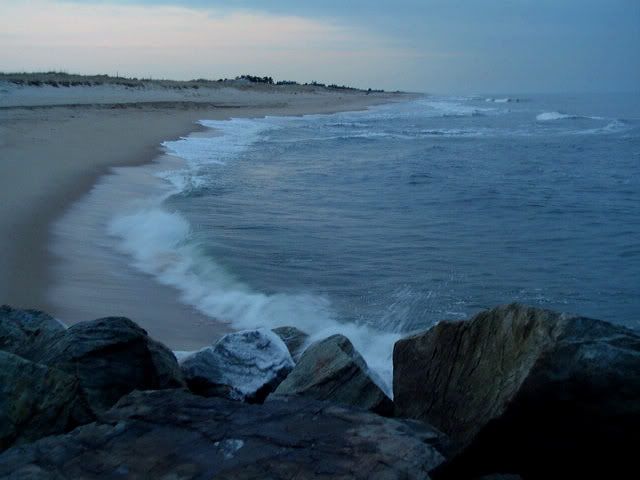 The weekend started in a frenzy just to finish work, get home, shop for some groceries, load up the cat, the laundry and the toothbrush and get out the door. When we got to the house, there was ice on the tarp, and a thin line of snow along the edge of the driveway. It was 11:15pm.
We had 10 racks of ribs and 8 chicken breasts intended for the smoker, but other than that no big plans.
I got up early and started the fire. It was 8 degrees out and with the wind, about minus 12 degrees. Cold. Maybe not by the standards of those in Duluth or someplace, but cold. While the fire got going, I went inside and prepped the ribs.
It went faster than I expected, actually. And by the time they were ready to go, the fire was about 250 and sitting steady.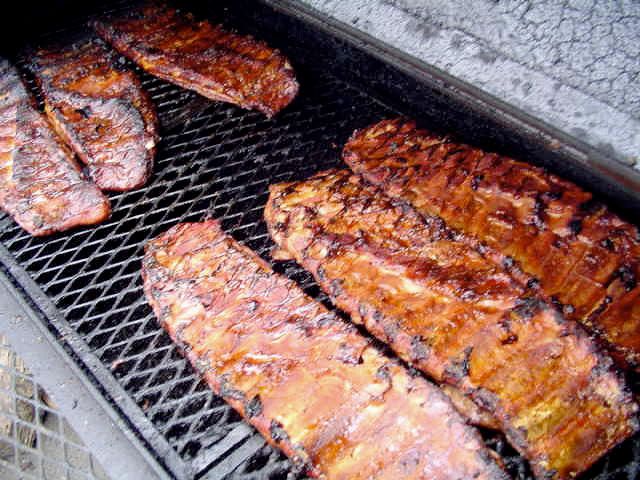 While the ribs cooked, I got a chair out from the basement and grabbed my guitar and strummed while the pit rolled on. It really didn't seem that cold anymore.
After I went inside to grab a snack, I found some apples that just looked great so I sliced them in half and cored them, then sliced them again into thin little wedges.
The vertical section of the pit was running about 125-150 degrees because I had the cold smoking baffle in place. The baffle creates a temperature difference of about 100 degrees between the horizontal and the vertical sections.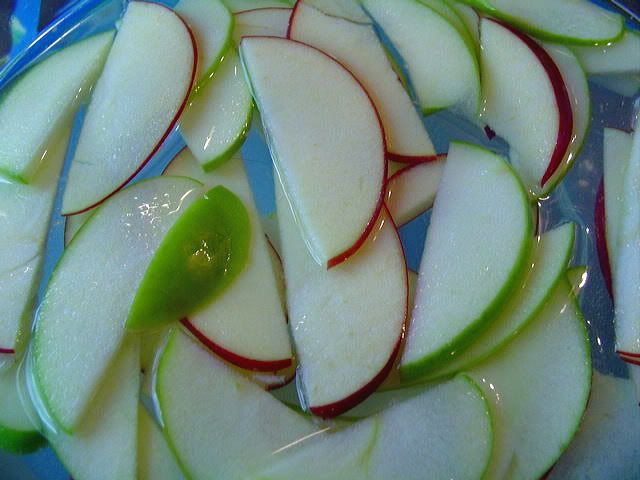 This was a perfect temperature to smoke dry the apples. We sprayed the grates with some non-stick stuff and laid the apples out. It turned out to be better to put them on the pizza round then right on the grate, and we also used a little stand that worked out nicely. They took a few hours, about 4-5, since they were sliced about 1/8-1/4 inch thick.
When I took them off the pit, I put them in a low oven with the door cracked slightly open for a while longer. They came out crisp and sweet, with a surprisingly deep and rich smoke flavor that was almost too strong the first day, but mellowed considerably over the following days. The Granny Smiths are my favorite by far. They kept well in a ziplock bag. It was definitely an interesting experiment that deserves much more discovery and experimentation.