Where Do The Children Play?: BBQ Plans and whatnot
Hello friends and readers-- here's another quick and brief update. I promise a more fullerer update to come soon with pictures and some "how to" information on how we made our smoke dried apple slices and stuff, but this week is super busy. Work has had my attention-- 9-5 work, ya know.
We have a birthday to cook for in Brooklyn this upcoming weekend, and Large Marge is in today to have repairs done on her trailer. Her coupler and jack were wounded after the
Paul Kirk class
in a gruesome jacknifing incident. For those that don't remember her, here's Marge in a svelt moment in the sun.
I miss cooking on Marge.
Wubby
usually gets all the attention. Marge only gets to eat fire when we need to cook food for a really big crowd-- 75 to 100 people or more. She's really a great cooker and I've barely gotten to know her, so I'm looking forward to giving her another chance to shine this weekend.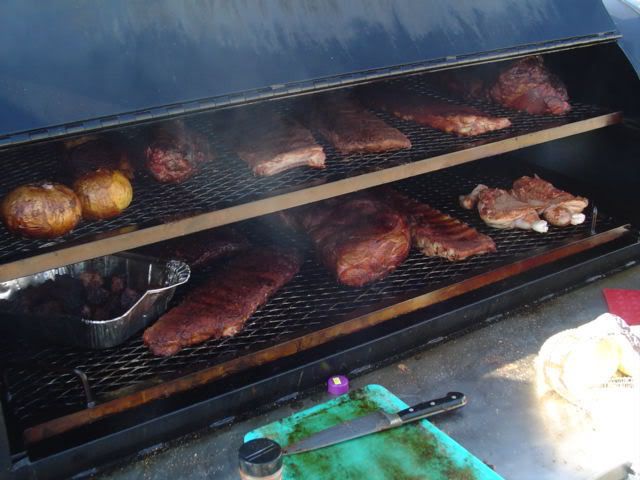 Labels: Barbecue, BBQ, Large Marge, Meadow Creek, Party, Trailer, Wubby