Here Comes the Sun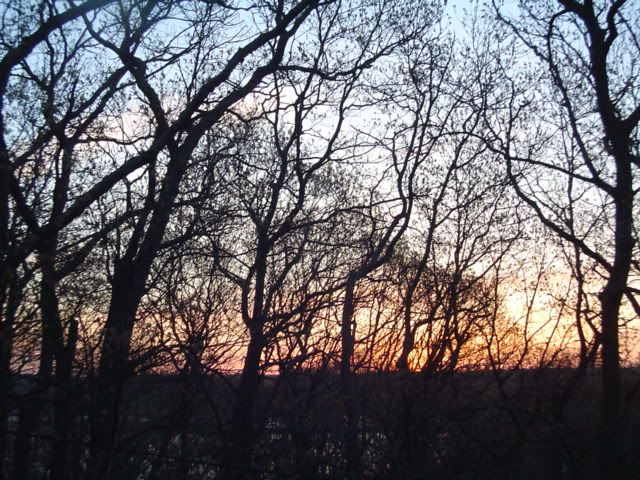 Back from a whirwind trip to cook on Wubby. Left Queens at 9pm and was firing up the pit by midnight. Had the 3 brisket flats and a pork picnic on the grates by 1am and hunkered down for a long, long night. I also had 16 chicken thighs and 3 racks of babyback ribs to cook-- along w/ three sauces, cole slaw, macaroni and cheese, cornbread (thanks, WhiteTrash!!), and a compound honey butter to cook for an important tasting on Saturday-- there wasn't much time to waste. I wanted the butts
and brisket in a cooler to rest with
at least
2 hours to spare-- which meant having them off the pit no later than noon, which was when I wanted my chickens to go in the smoke. The ribs were put on at 8am.
This was one of the most transcendant cooking experiences of my life. There was so much work to do, so little margin of error and yet, once the temperature on the pit settled in at 235 and I was able to just sit and wait a little, the tired feelings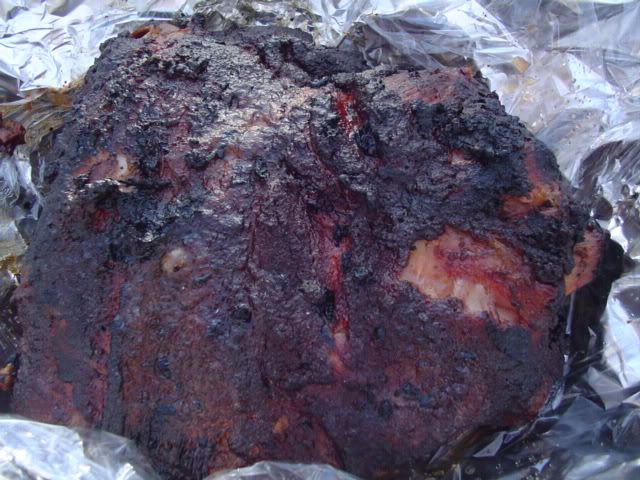 bloomed in each joint of my body and the world seemed to swirl in my head as I was splitting down logs of hickory at 3am.
I heard all kinds of animals and things rustling the leaves and clicking down the street, calling to each other in the distance. The wood hissed and crackled occasionally. A train whistle cut across the water and I shivered. Next thing I new, the treetops started glowing and the sun made its tranquil march across the sky.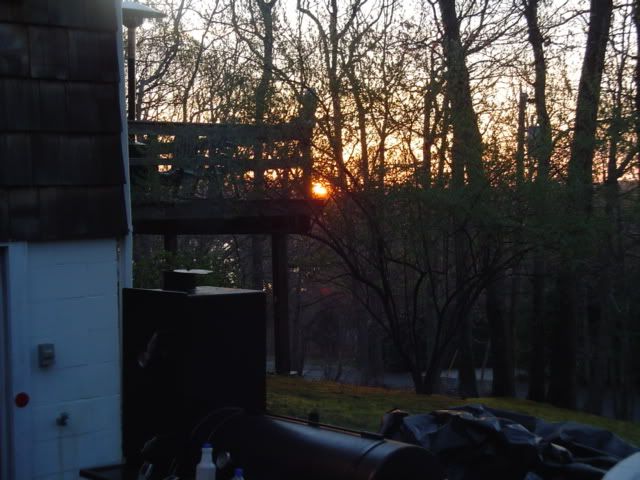 Hiroshi crashed out at about 5 and told me to give him a half hour of rest. I let him sleep. It was great to be out there to meet the morning with a sweet smell of apple and cherry wood surrounding the yard and sinking into my clothes, my hands and face. This is nirvana, tranquility, the place where all troubles are melted like so much renderd collagen. Bliss.
The meeting went well, by the way, so thanks for all your kind thoughts and words. I have some decisions to make now, but opportunities are out there. Maybe dreams can come true-- it could happen to you.