Do You Believe in Magic?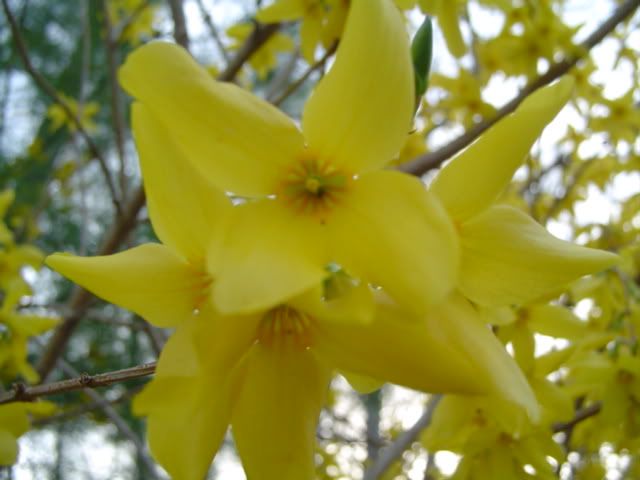 Yes, my friends, the days are longer and the temperatures climbing which means it is time to put the sweaters on moth balls and get outside. That's exactly what the wife and I did last weekend. We packed Lois in the car and made our way out to eastern Strong Island (uh, Long Island).
We laid around on lounge chairs in the driveway like a coupla hillbillies.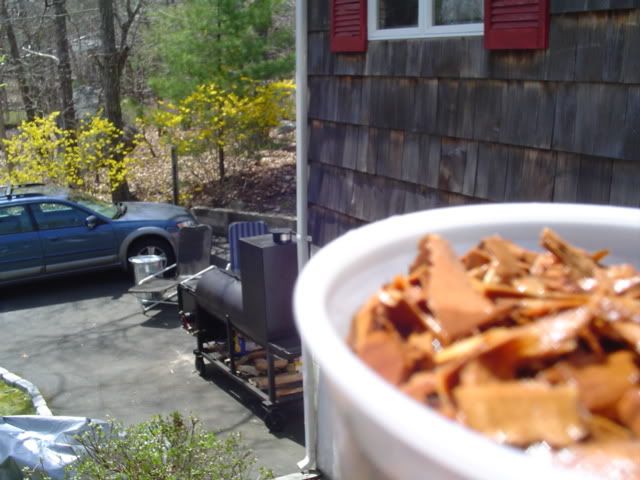 I have an old, cheap stereo in the basement and we cranked up the
Kitty Wells
and whispered sweet nothings to Wubby.
We cooked 6 racks of baby back ribs, 14 split chicken breasts, a brisket and the butt end of a fresh ham, along with a fatty (a big log of Jimmy Dean sausage).
I made a new wild cherry rub, and tested my new secret universal bbq sprinkle for the first time. Here are three racks. From left to right, with wild cherry, my universal sprinkle and
Dizzy Pig Dizzy Dust. Next to that is a piece of bbq chicken w/ the cherry rub.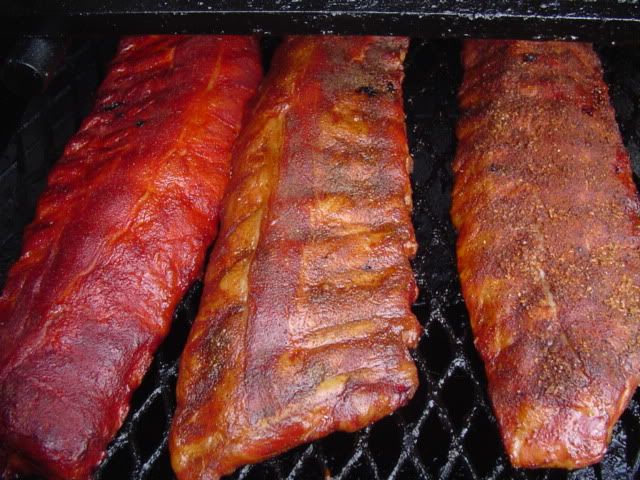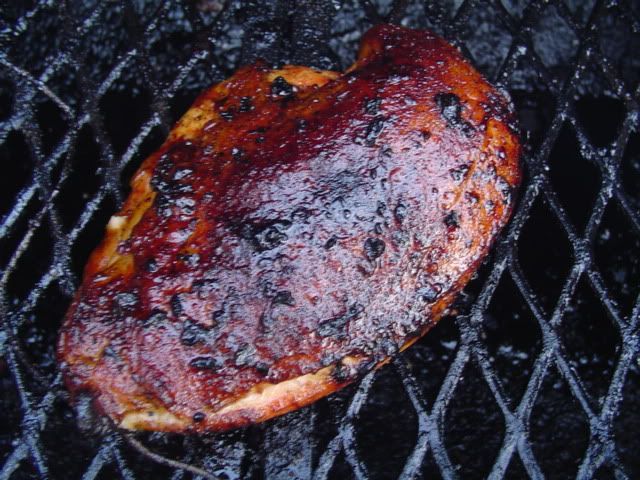 Here're near-finished ribs and the brisket.