Monday, Monday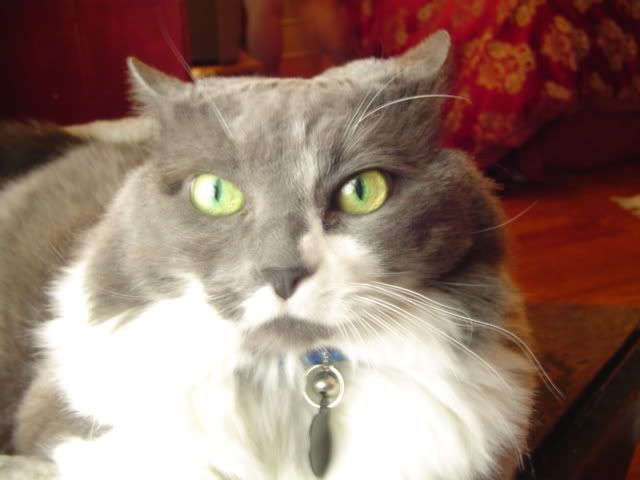 Lois was extra hungry this weekend-- I think it was the pre-maturely spring-ish weather, but she was bird crazy and batting at the screen of the bedroom window early in the morning.
I think she wanted some quesadillas, which have been very popular recently around our house.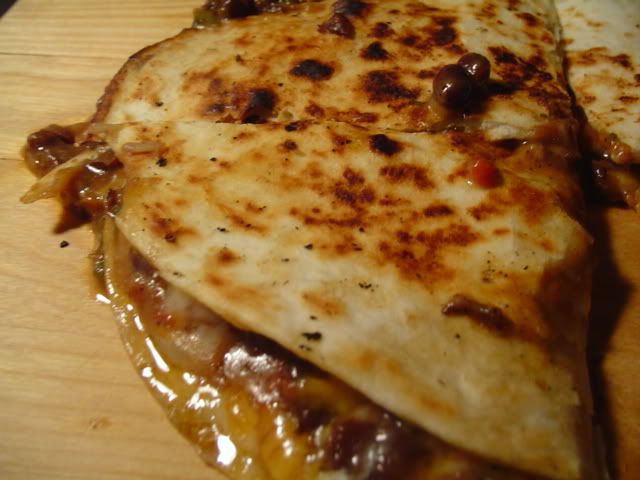 I've been keeping little snack bags full of shredded jack and cheddar cheese in the fridge along with tortilla wrappers. The two go together in a flash, along with almost anything else you have on hand. These were made with some black beans that I cooked down with some green pepper, onion, garlic, scallions, fresh parsley, some cumin and some grape tomatoes.
I just received a box of goodies from
HawgeyesBBQ
who are my favorite purveyors of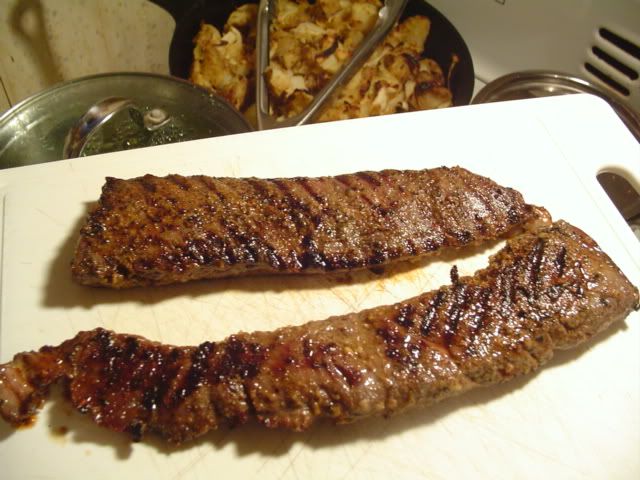 all things any bbq cooker needs. I used
Mary's Cherry BBQ Rub
on some pork chops, and HomeBBQ's Garlic Steak Rub on some skirt steaks that I served with garlicky spinach, and some roasted potatoes. I rubbed the steaks with the
HomeBBQ Butcher Block Garlic Steak Rub
as mentioned earlier. I let them sit from Saturday morning until Sunday evening for the Soprano's premier. I grilled them up on the cast iron grill pan.