Return of the Grievous Angel, pt. 2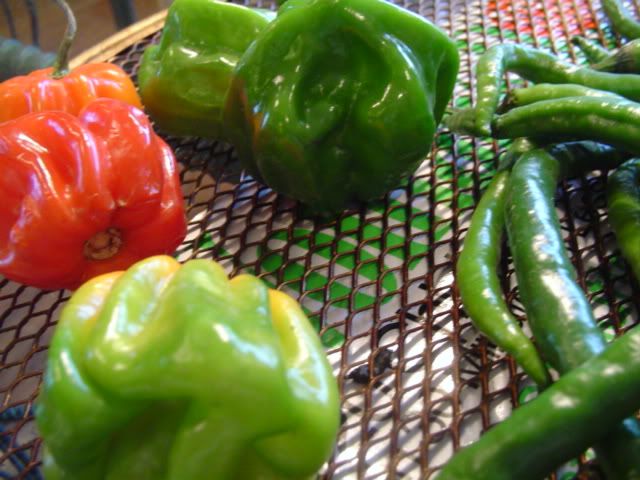 Back with another block rockin' feast, y'all. Oy. Anywho, here's the second part of the story of our most recent trip to Eastern Long Island. We cooked bbq with our friends in some frigid temperatures and here's some pics. Part 1 is right
here
.
The thai and scotch bonnet peppers before smoke drying are seen at the top of this post. We ground them up when they were done and stuck them in a jar. Along with the bratwurst (did I forget to mention them the first time?), they were in the vertical section of the smoker on the middle shelf for hours while we paid attention to the brisket, ribs, pork shoulder and chicken and eventually, they just shriveled on up.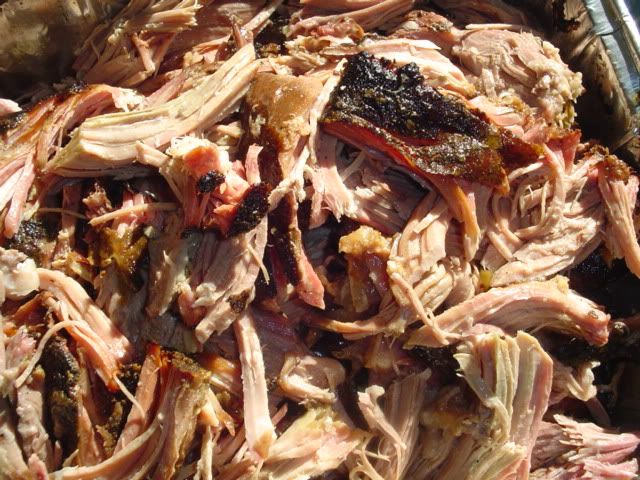 After about 16 hours or so, the shoulder was done, the bone sliding out clean without a lick of meat on it, and I just had to put my hand on the meat to make it collapse. It practically shredded itself.
The second briset was my favorite. I don't have any pictures that I really like, but after 21 hours (the last 4 held in the oven at 225), it was a juicy, nearly completely rendered (all the internal collagen and fat has melted) and buttery slab of beef. It didn't want to hold up for slicing at all. There was an amazing bark from the rub which was spiked with about an entire coffee grinder's worth of fresh cracked black pepper. The point (hump-like portion of a full brisket that is heavily laced w/ fat) was huge so we got an enormous bounty of
burnt ends
-- each one a morsel as rich and meltingly decadednt as a fine, chocolate truffle. Oh, yes.