2,000 Light Years From Home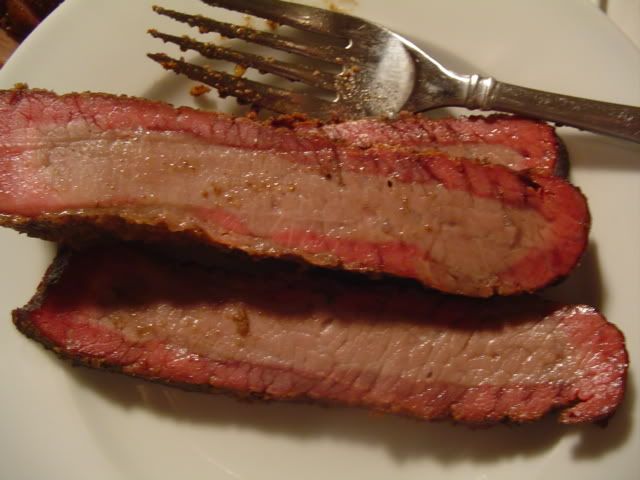 It's been a while since I've had a chance to post something here, and I apologize to you (if there's anyone out there reading this) for making you wait. Hiroshi and I did a nice long cook last Saturday and the weather was just perfect--T-shirt weather. He and I had split a whole bunch of wood last time we were out there so we were good to go as soon as we pulled up. We didn't even unlock the door to the house, just threw off our coats, set the bags and groceries aside and started the fire. We cooked two beer can chickens, 2 brisket flats (you can see a picture of some slices at the top of this post), 2 racks of spareribs, homemade sweet pork sausage and a half dozen jalapenos that I smoke-dried to make chipotles.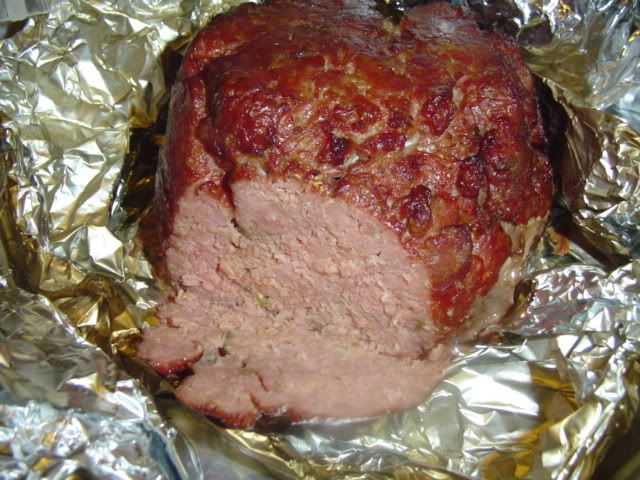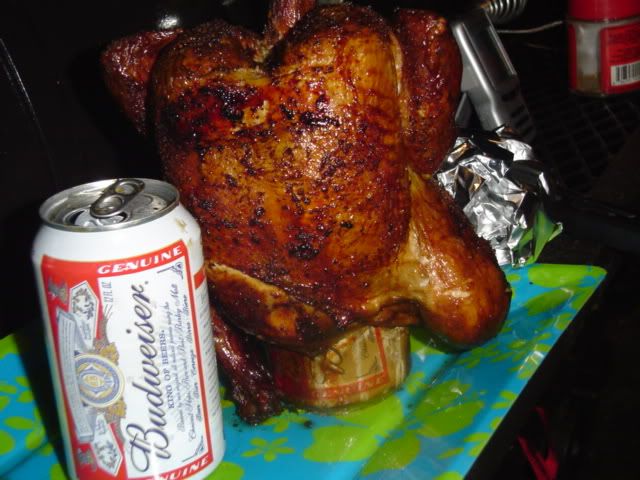 The sausage recipe will be coming in the next post, and the beer can chicken was cooked using the hotspot-- alternating time close and far from the heat for color and smoke.
In other news, Me and Robert from
WhiteTrashBBQ
are organizing a grilling contest in Sheepshead Bay, Brooklyn on March 25 to benefit the
Saint Mark Sports Association
. The contest is called Grillin' on the Bay. (Click the Read More! link below to hear all about it!)
Folks can get information at the Saint Mark website, or email me or Robert if they're interested. The categories will be chicken wing, fish , pork, Chef's Choice and Dessert-- the rules give more info on each category. There will be cash, trophies, etc...and it is sponsored by
RUB BBQ, which is Paul Kirk's restaurant in NYC.

We're expecting some great teams from the Tri-State Area to be coming out and the competition to be spirited and intense, and with the added bonus of the money going to the program, it's gonna be a great day. Who knows what the weather will be like in Brooklyn that time of year-- it was cold, dreary windy and rainy this morning, by noon it was 62 degrees, but we should have snow on Sunday. I can't figure this out.