Let Me Stand Next To Your Fire
Ah, winter time. Those 60 degree t-shirt days of January. Yes, folks, we have a mini-heatwave here in New York. Hiroshi and Wubby tried to get me to play hookie today and cook some bbq, but I have this weird drive to keep my job, so I went to work.
My buddy, Robert, over at
WhiteTrashBBQ
finally got outside and cooked some ribs this weekend. Lucky duck. First he's mentioned in the LA Times, then he's chilling with
Chris Lilly
and
Adam Perry Lang
, and then some weekend q'ing. La-di-da.
Here's a little update of what we've been eating. Leftovers-style.

Kung Pao Chicken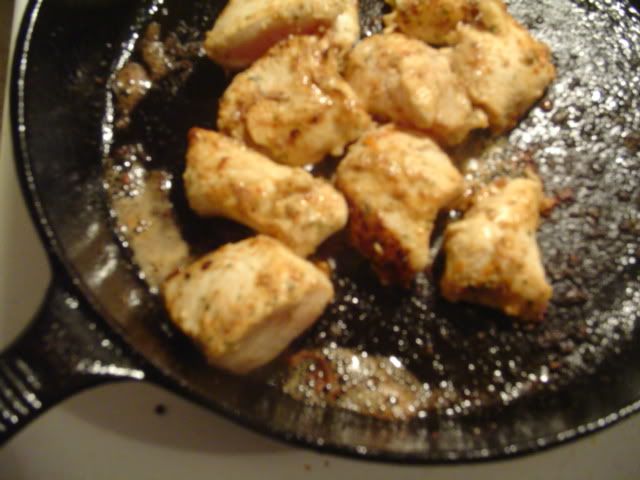 Well, I didn't have a chance to take pictures of the food from my dad's birthday party over here on Saturday. For some reason not charging my digital camera made it not want to take pictures. Or turn on. Hmmm...anywho. I had chunked up a couple of chicken breasts to make bacon-wrapped chicken appetizers for my family. They were marinated in a little mixture of hot sauce and ranch dip flavoring.
That combination sounds odd, I know, but it tasted like neither one of the main ingredients of the marinade. The chicken was moist and bright tasting with slight notes of pepper (chipotle), smoke and garlic.
It worked perfectly when combined with celery, carrots, onion, peanuts, garlic, soy sauce, rice wine, and a dash of sesame oil.