As Advertised
The most surprising thing about the BYC is that it is every bit the cooking machine that it is supposed to be. These days few things in life ever deliver as promised. Well, the BYC is all that and then some. Hiroshi and I loaded it down to fill some pre-thanksgiving orders and I was worried about not having a chance to do a practice cook on the pit, and I only had one afternoon/night to get it all done. So, we filled "Wubby" our new smoker with a ham, a brisket, a pork shoulder, 6 racks of spareribs, 5 whole butterflied chickens, and a rib roast. She performed like a true champion, and seemed to cook the food by herself.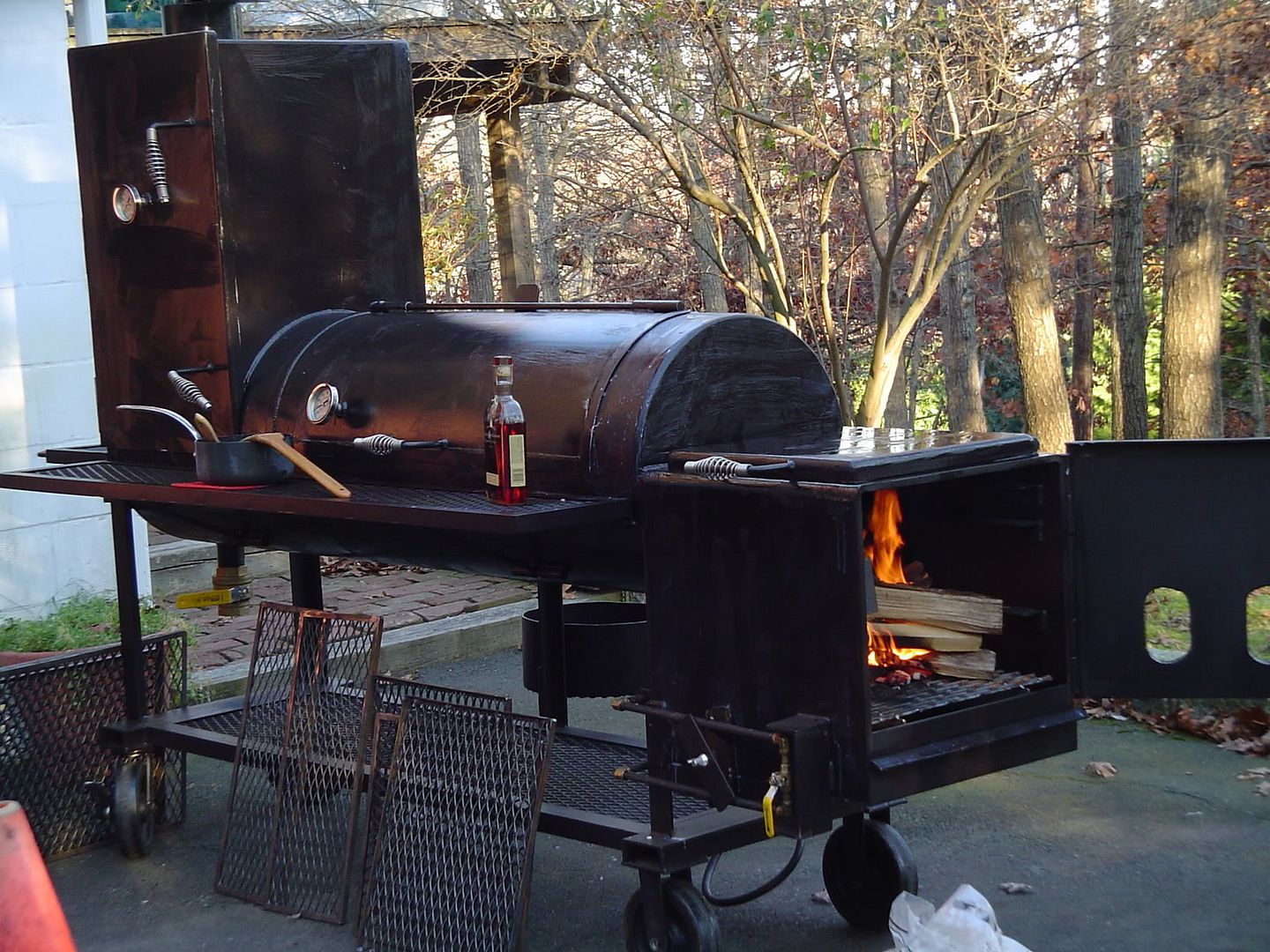 The seasoning-- rubbing it down with oil, like a cast iron pan-- took a lot longer than we expected, but it is so important to preserving the life of the cooker. We took paintbrushes and sloshed it all over the inside (and outside!) of the pit and the shelves and hardware, too. Then we started a fire and let that go for a while.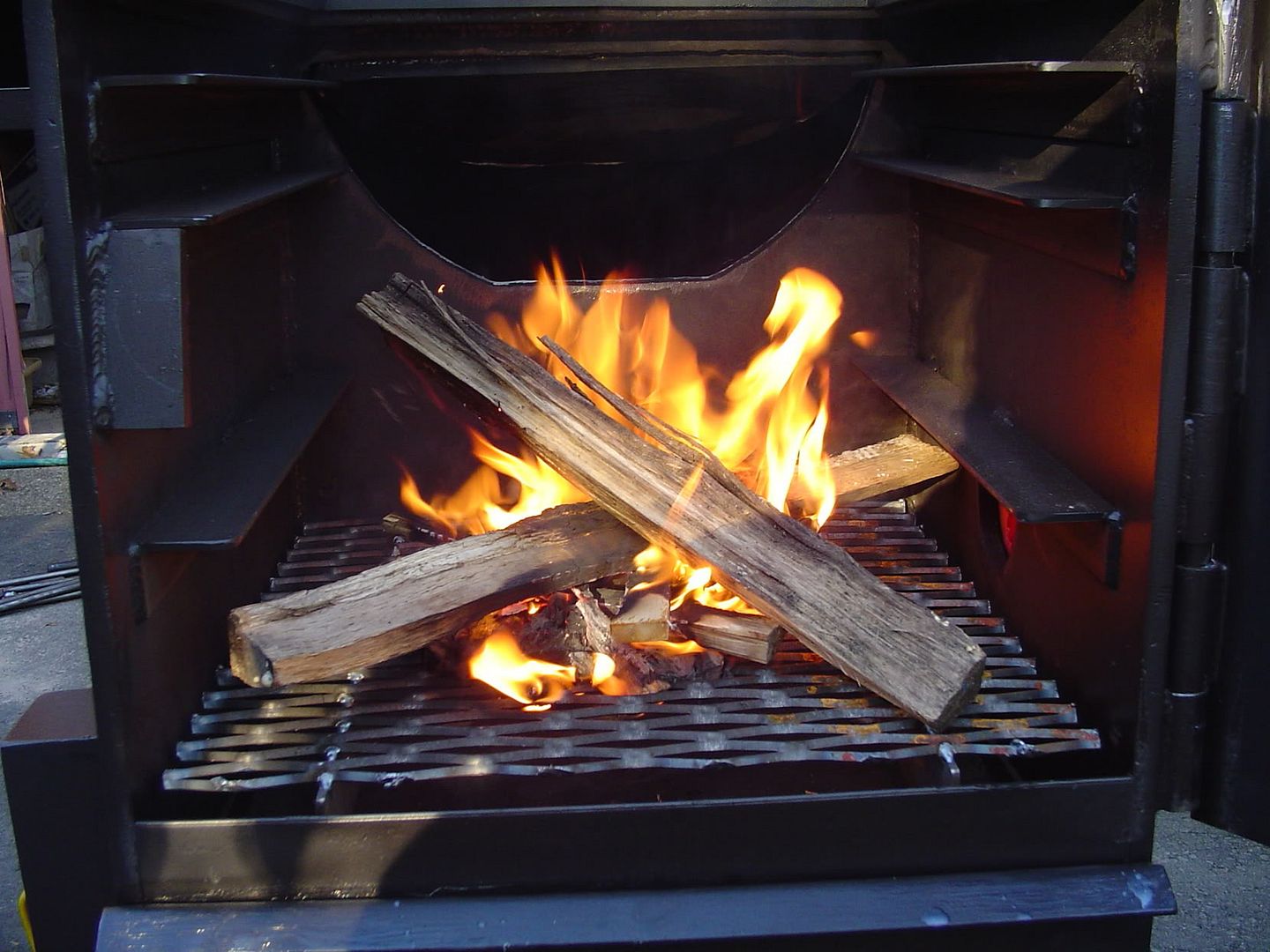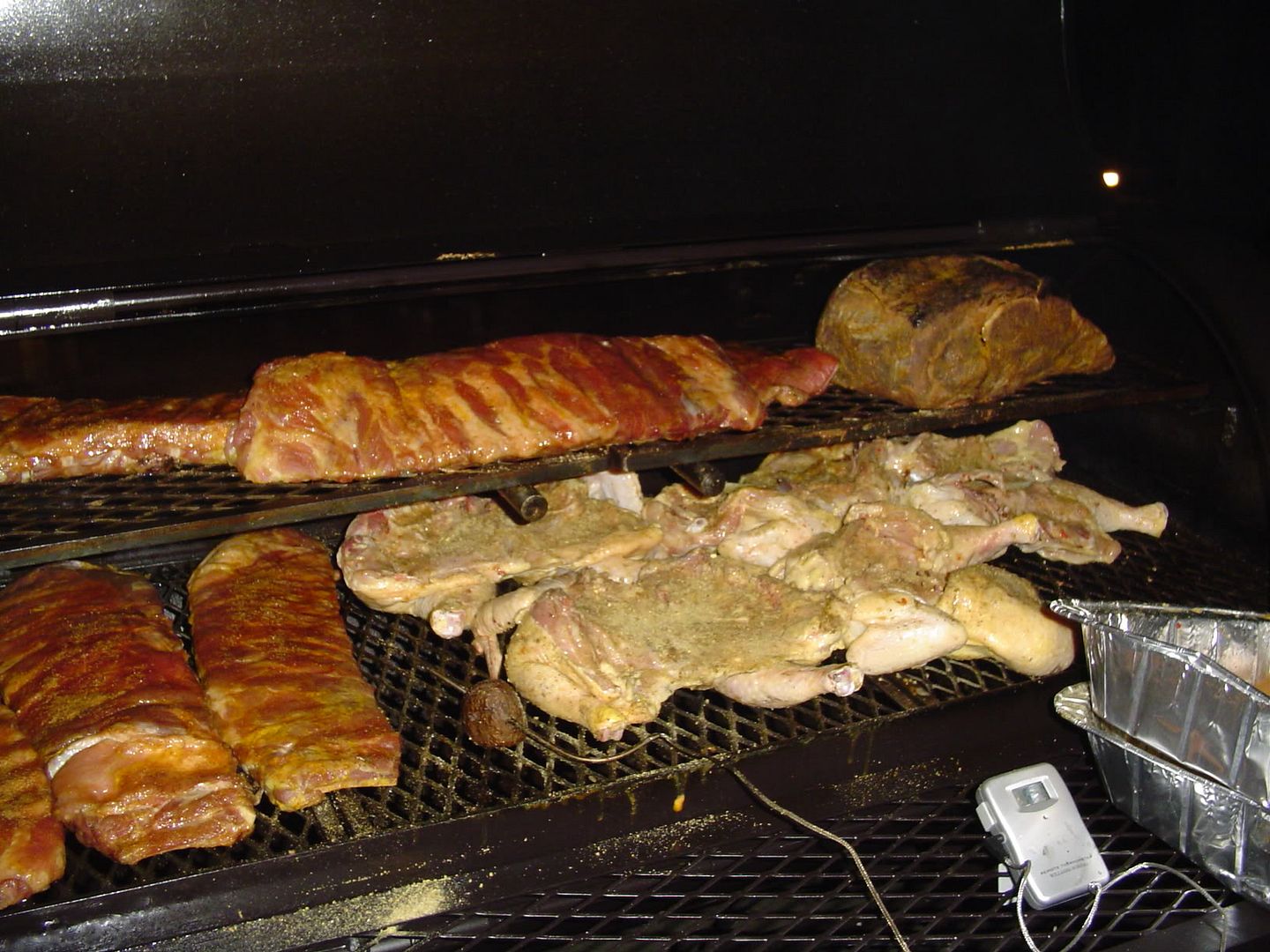 While that was going, we made the rubs and prepped all the meats. We weren't able to get things onto the pit until 7pm, and knowing that we had at least 10 hours of cooking ahead of us, we buckled down with some bourbon.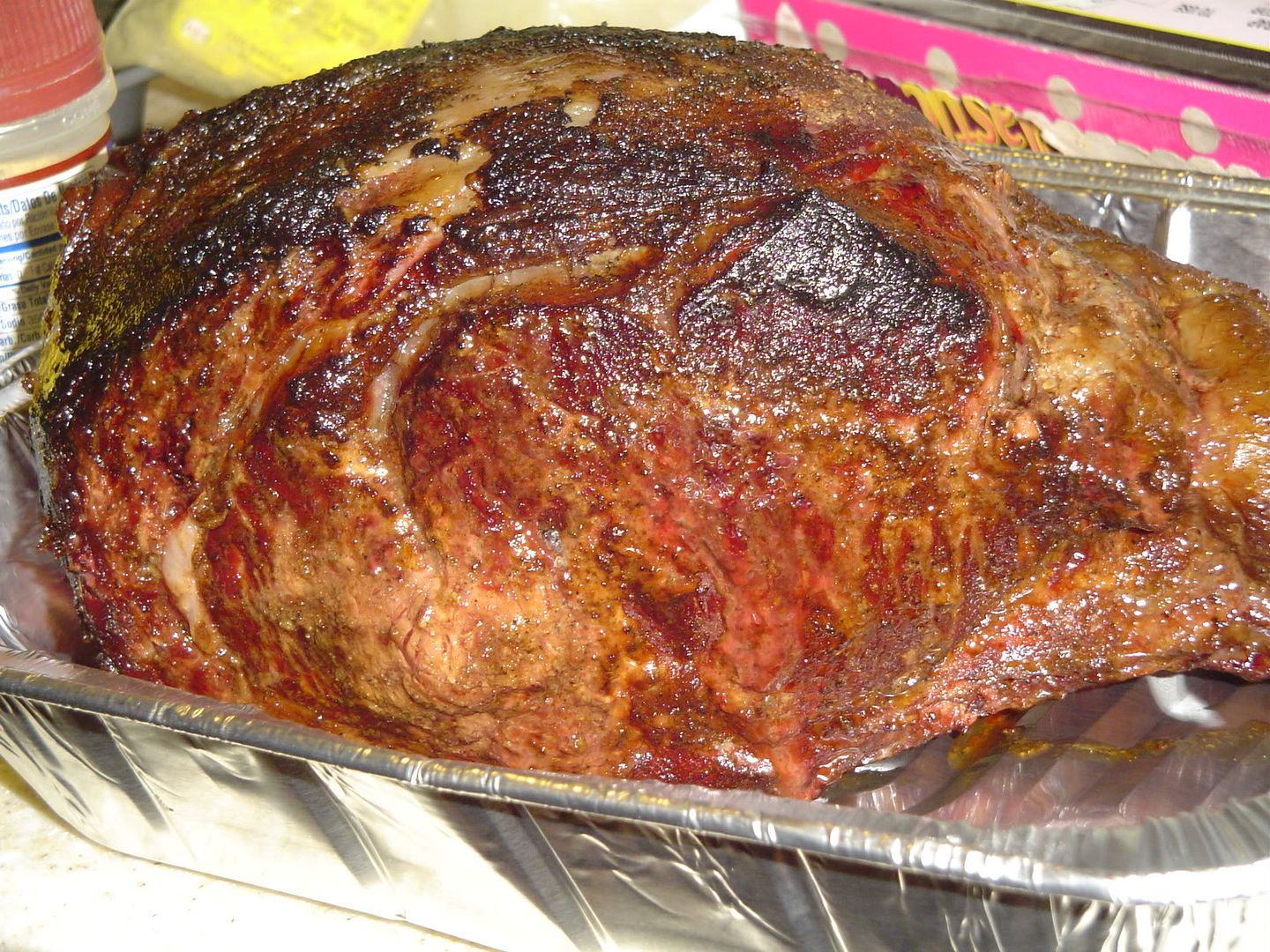 It was a whirlwind weekend without much sleep, so I'll keep this brief and report back more in the next few days. The steel eagle has landed people, and all I can say is, "Don't Mess With Texas!".