God Still Reads The Headlines
Been a while since I checked in. I hope to have time for a more full update in the next day or so, but suffice to say that things have been hectic. The smoker has still NOT been delivered. I'll explain that more,too, but I've had more than enough of dealing with inept freight shipping companies to last my lifetime. Did a little cooking on my old Char-Griller this past weekend and had some great eats. Pictures will follow, but we did a turkey breast, brisket flat, bratwurst, hot and sweet sausage, and some boneless chicken breasts. Yum. Shown here are some non-que items that have been eaten around our house recently. Above is Amy's lasagna, and below is an apple pie I made for my mother-in-law while she was staying with us-- I love Jonagold apples!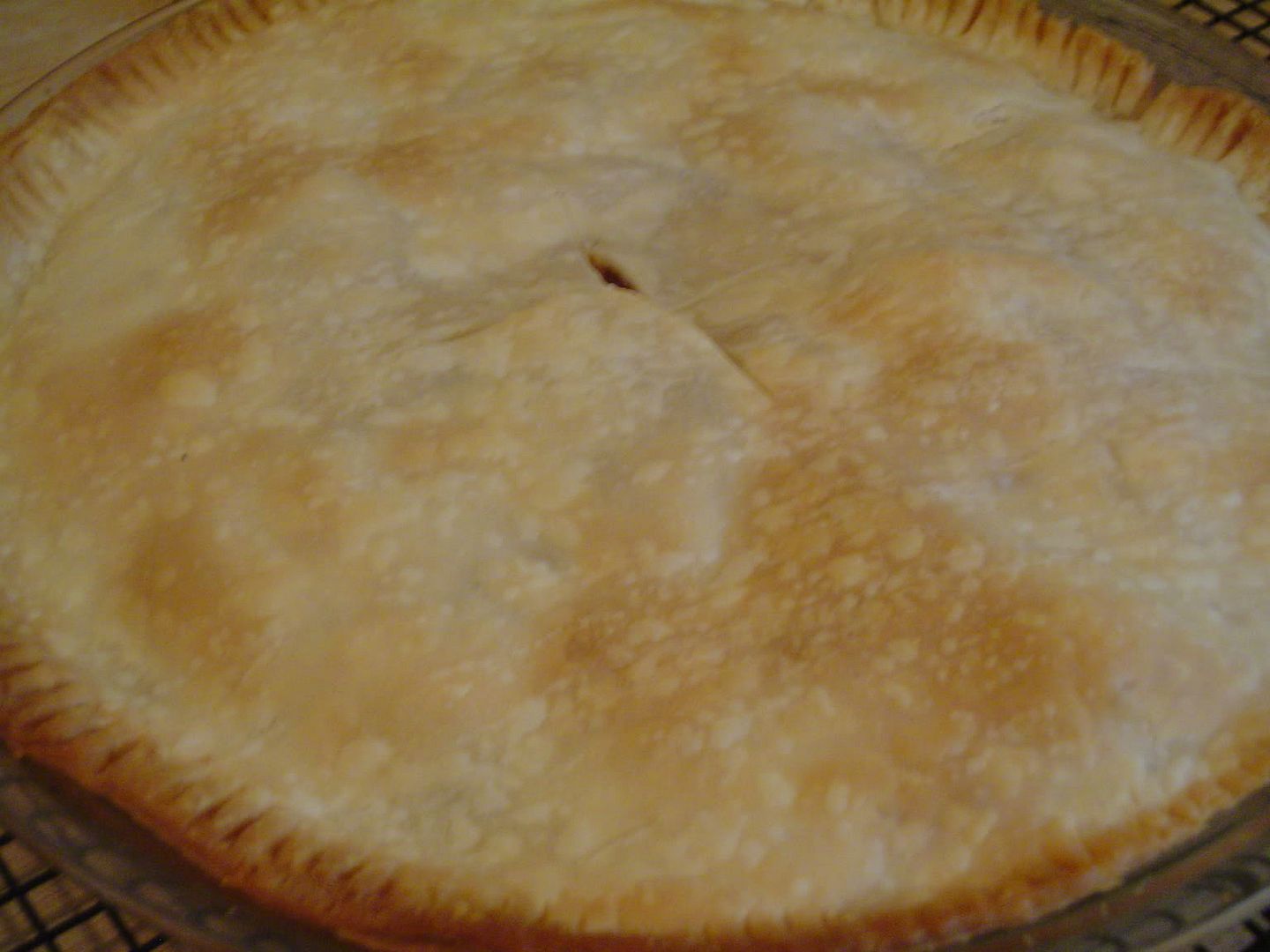 The insides were just apples, a little cinnamon, allspice, nutmeg, brown sugar and dots of butter. The apple flavor burst out of every piece with just a hint of spice and sweet. I haven't made many pies, but the apples in this one were the stars. I think it was a success. It didn't hang around very long.