1st Annual Winter 'Que Fest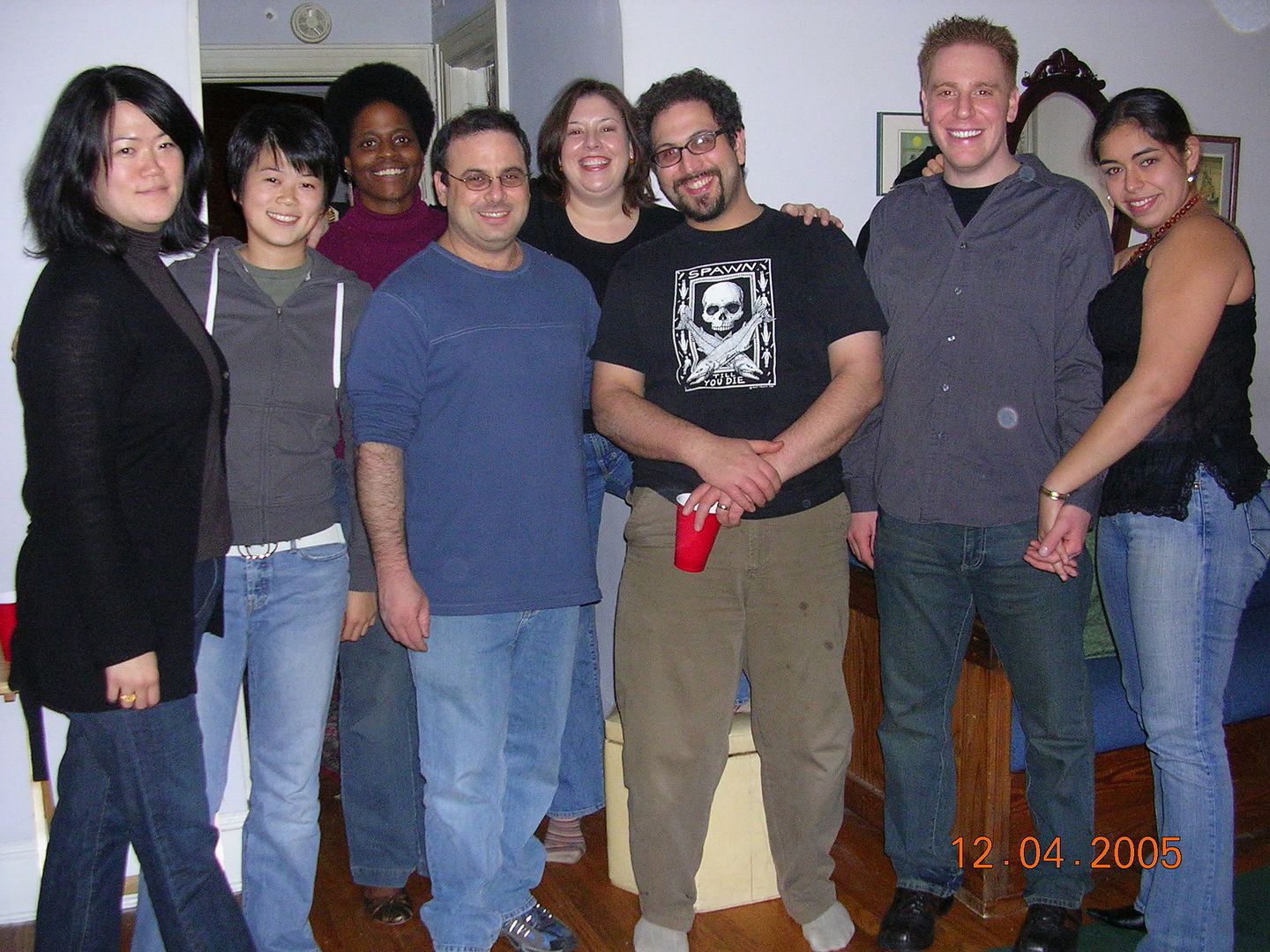 Howdy, my friends. Sorry to be away so long, but life has been getting in the way of living. My buddy, Robert, from the always awesome
WhiteTrashBBQ
gave me a kick in the butt, so here's a quick update.
Last Saturday, Amy and I hosted our first ever Annual Winter Q Fest at our place in Queens. This started with us having so many people to whom we owed bbq invites, that we decided to get it all in at once.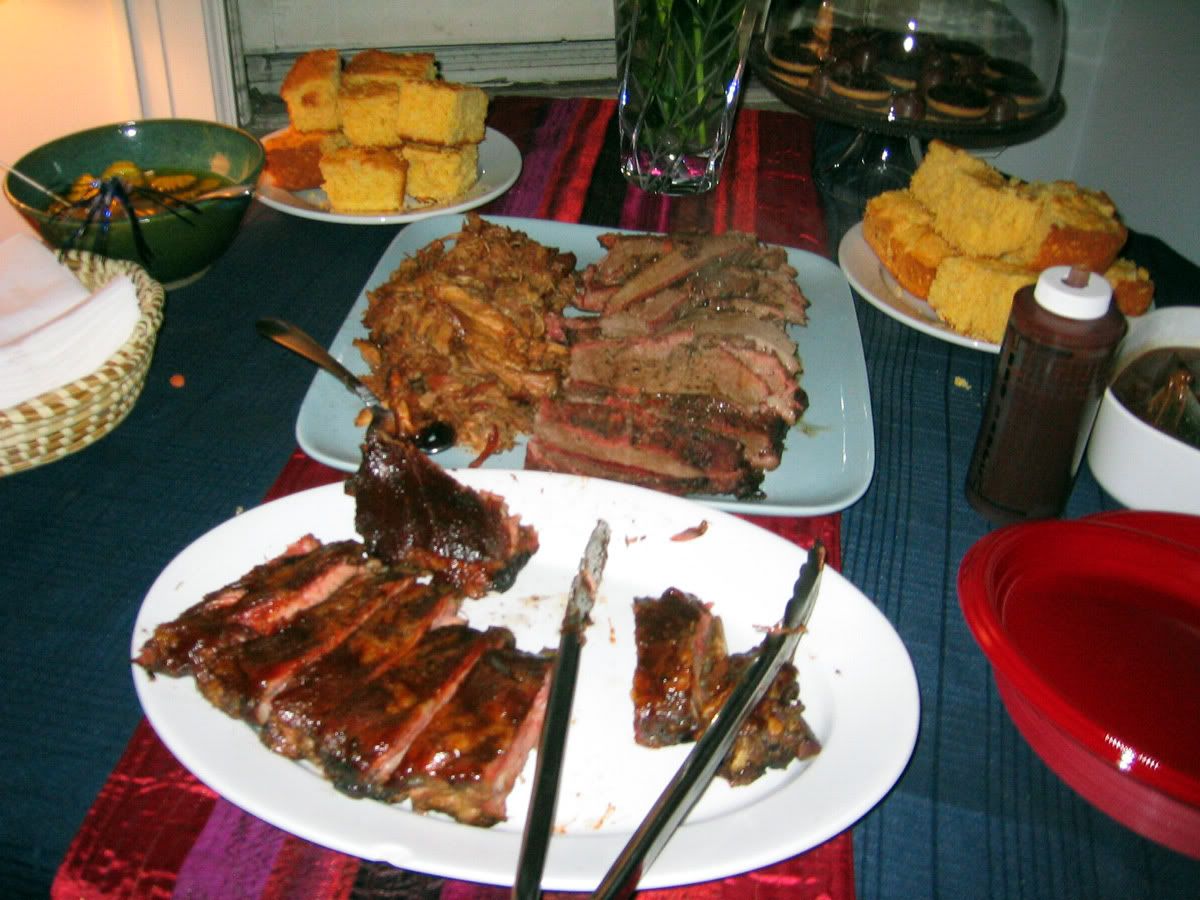 We still missed a bunch of folks, but we had 12 people over to eat ribs, chicken, brisket, pulled pork and baked beans. We started at 7:30 in the evening and were locking the door and turning out the lights around 2 in the morning. Whew. We drank alot of beer, spiked apple cider and wine that night. Fortunately, there were only two spills.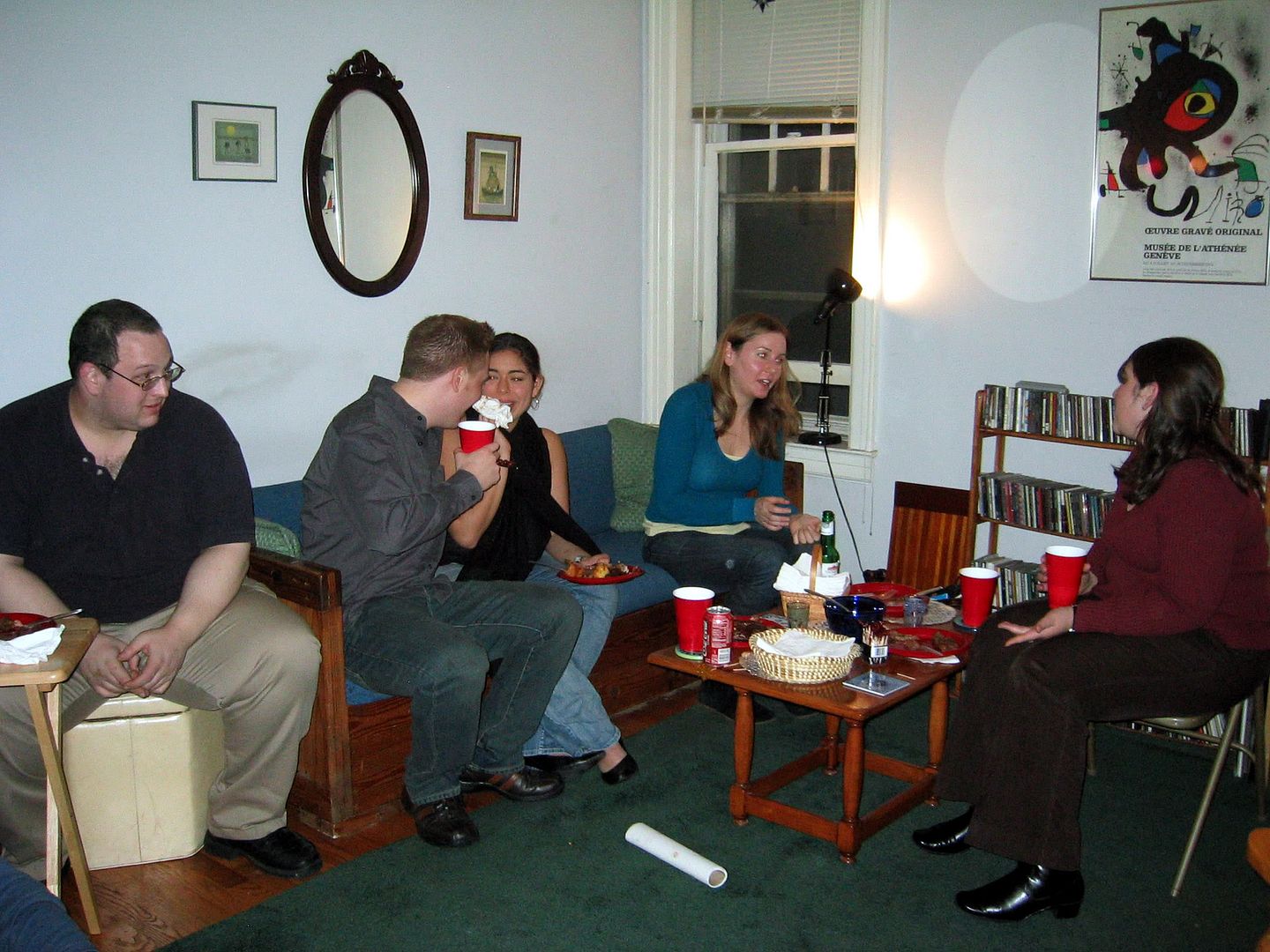 It was great seeing everyone, and I think this will be a tradition we'll want to keep up. In fact, I wish it could be more than once a year, but somehow it keeps getting harder and harder to figure out everyone's schedules these days. What's happened to us? At least Lois was able to party like she was just a little kitten again, huh?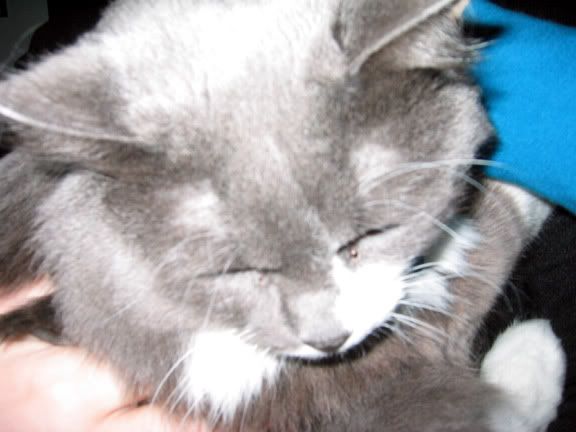 Not sure who invented this, but it has kicked around the bbq world for a little while:
Hot Apple Pie
1 Gallon Apple Cider
5-6 cinnamon sticks
1 cup honey or more to suit taste
1 bottle (fifth) Capt Morgan's Spiced Rum
Combine cider and cinnamon and let simmer until hot
Once cider is hot add the honey and stir to dissolve
Dump the Morgan's in and stir and serve.
Tastes just like the center of an Apple Pie. Great for cooler days & nites.