After The Goldrush
Hello, kiddos. I'm still here, just needed some time to recover from a 'que stupor. Amy took the camera with her this past weekend, but Hiroshi and I found some pork belly strips and started curing our own bacon (should be pulling that out of the cure tonight or tomorrow!!), made some beef chuck and pork belly quesadillas (oooh, yes), a master batch of bbq rub (with measurements!!) and a batch of peach-chipotle sauce that is in the fridge. We had some mammoth brisket and onion sandwiches on Friday to start it all. We ate so much. We were so happy. We looked like this:
Even though outside, it was still like this: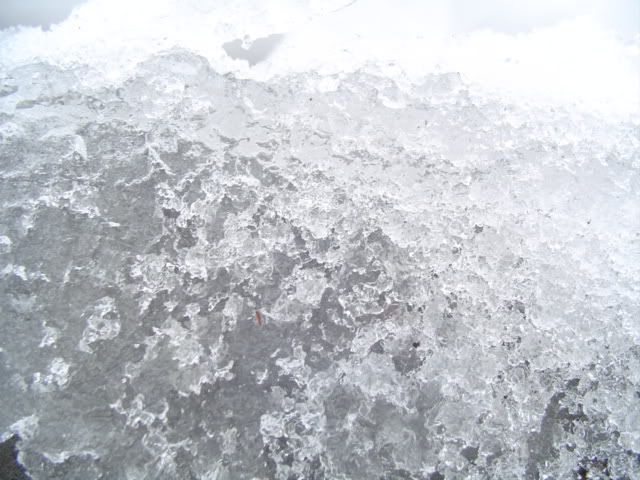 Bacon pics and update to come later. Here piggy, piggy......