And the Winner Is......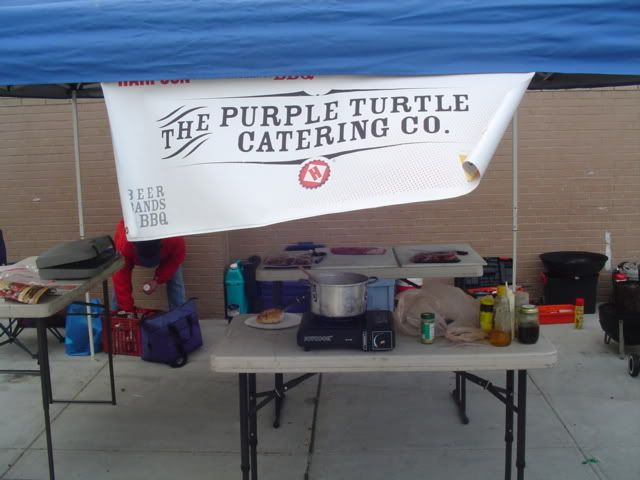 You can see the full results over at
WhiteTrashBBQ
I want to thank all of our judges, sponsors and volunteers once again. This could not have happened without HawgeyesBBQ, Dizzy Pig BBQ, HomeBBQ, RUB BBQ, Esposito's Sausage, Manny's Pitbull Hotsauce, 2 Fat Pollocks, SpiceWine IronWorks, The New England Barbecue Society, the St Mark Sports Association for whom
we raised $1,500
through the entrance fees, sponsorship and vending of more than 60 pounds of pulled pork donated by RUB. Two teams-- Waterfront Ale House and RUB returned their checks to the program as donations. Classy.
Click the "Read More!" to see some more pictures. There are more at
CockeyeBBQ.com