I Have Always Been Here Before
Hey Kids, here we go again. Just got back from a week's vacation and sure could use some time off. Amy and I went out to East Hampton for some downtime. It was quiet and sparsely populated, just the way we like it. There was a nice bit of snow when we got there and we got blanketed with a few more inches while we were there.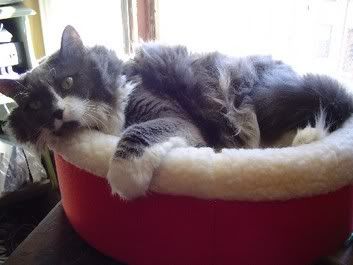 We took Lois with us, because she needs some r&r, too. We hit the gates before we left town.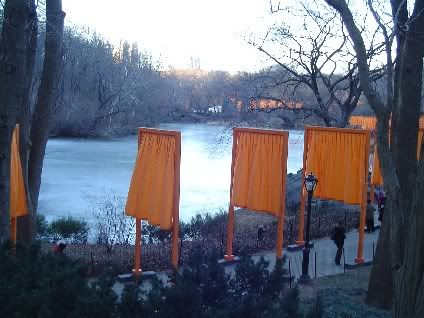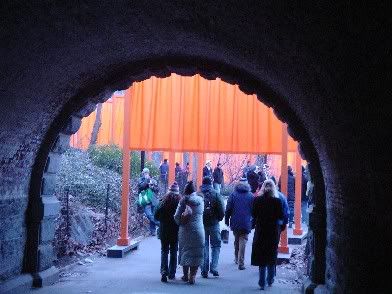 It was pretty cold when we were in the Hamptons, but that didn't stop us from cooking up a storm-- we made chicken, ribs, and brisket on the smoker. Our wood shipment from Chigger Creek (People's Woods had a limited selection) arrived the morning after we got there while we were out at the Candy Kitchen for breakfast. We got 20lbs each of apple and peach wood chunks. Very nice wood-- consistently sized and very fragrant.
It was tough keeping the temperature up over 215 for any period of time with the wind and the cold weather, so I added a blanket over the pit and double plugged any leaks-- pictures to follow. The food was worth the work, though. More on that later....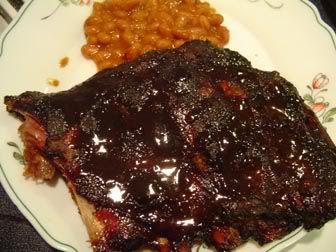 We ran an all wood fire for the first time ever and added a New Braunfels Diamond Fire propane log lighter to help get the wood up and burning quickly. It might not be needed every time, but on a cold windy day, it helps to limit the amount of time needed outside. Check it out.