A solid dozen
Added a
dozen
new links today. You can find them in the links section on the right side of the page and down a little.
Thanks to my loyal readers (this means you, mom...) for your support, emails, and comments. There's alot more ahead, including the recipe for Chicken Ala '57 and the Wasabi-laced 'white' bbq sauce that accompanies it.
Saratoga Garlic's Wasabi Aioli
is the key to that one. I met them at the
Troy, NY Farmer's Market
, which is a real treat and worth a visit-- especially in the spring, when it is held right on the waterfront.
Chicken ala '57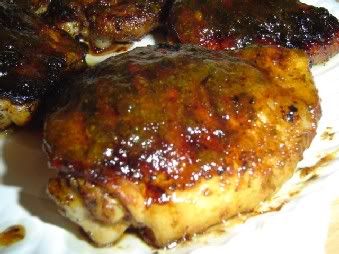 Wasabi Aioli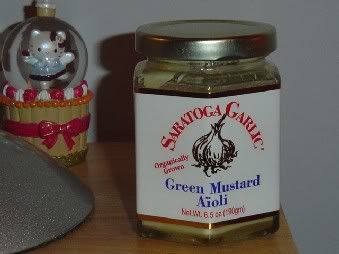 Links added:
Dunkin Donuts Talk
Burnt Ends
Lost Nation BBQ Team
A Full Belly
Recipe Swap Ring
Blogs That Cook
Gourmet Sleuth
MacDaddy's Grill
Food Porn Watch
The BBQ Guy Blog
The HomeBBQ Blog
That oughta keep you busy.