Where Have All The Flowers Gone?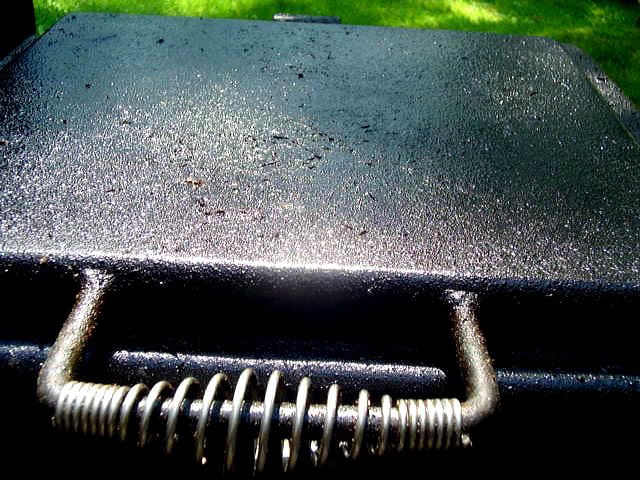 Hey Kids...Sorry to be so sporadic with updates recently, but with my mom still in the hospital and general life being what it is...well, it only leaves time to eat. There have been plenty of tasty vittles going down the hatch recently, but I'll start with the 'que review from last weekend.
The wife and I went to Long Island with a cooler full of spareribs and a 19lb (18.86 to be exact) beef roast that was incorrectly id'd as brisket (that's ok, honey, it was delish anyway!). I was actually a little relieved-- a 19lb brisket would probably take more than 20 hours to cook.
Knowing that 30lbs of food wasn't enough for me to feel like I'd really had a chance to cook, I picked up a few pounds of hot italian sausage, a ham (to double smoke) and some pork chops for friday night's dinner. The wife served that w/ some HUGE margaritas, roasted vidalias in a greuyere-cream sauce which we had w/ the sausage the next day, too. Yumma-numma! (take that Rachel Ray).
I wasn't sure how that huge roast would turn out, so I injected the cr@p out of it w/ a mixture of apple juice, water, broth and (secret ingredients deleted). It was perfect. The ribs had a nice straightforward rub that I used on the ham, too. I made a honey glaze for the ham that included some
Jack Stack
(Kansas City legends) sauce, and I used that on the ribs at the last minute, too. Here's what it all looked like. Click a pic to get up close and personal.
Roast Beef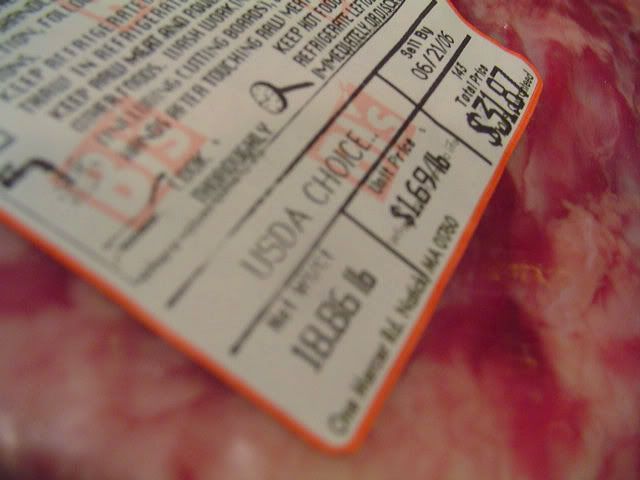 br>
br>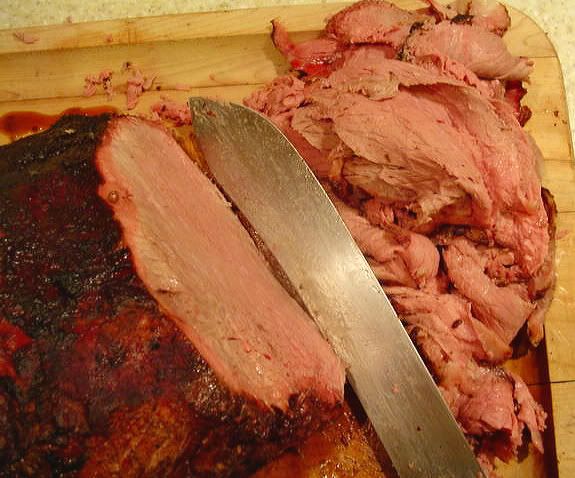 br>
br> A little rib taste and the ham