Chocolate: Nestle Chocolatier
I love chocolate. It almost seems to be unnecessary to say it. Who doesn't love chocolate? Well, I know a few people, but they're just plain weird.
From rich, creamy
ganache
truffles, to smokey M
exican
hot chocolate spiked with cinnamon, chocolate appeals to millions of people around the world through myriad forms and uses, both savory and sweet. It is a truly wonderful and flexible ingredient.
That's why I was so touched and excited when I was contacted and asked if I would like to review Nestle's new
Chocolatier
line of premium baking chocolate. I thought, 'Wow, can this really be happening?' Yup. My ship had come in. I've been awfully slow in getting this written and posted, and for that I apologize, but I've been waiting for a chance to really indulge with this stuff and I finally found both the time, and the recipe this past weekend.
Molten Chocolate Cakes. One of my most prized and decadent dessert specialties. They are surprisingly quick and easy to make and need little more than flour, eggs, butter, chocolate, and sugar, but they deliver on a sinfully unctuous chocolate treat that will satisfy. I have a friend that swears by it for,
uhm
, 'special occasions.'
Anywho
, there are lots of recipes and techniques out there for making things like this if you look for them. They are not unlike a fallen Souffle'.
Anyway, on to the chocolate. I used the dark chocolate, 53% cacao bar. There are no artificial ingredients or 'fillers' like
Vanillin
in the bar, pretty much chocolate and sugar.
Recently, boutique chocolates have boosted their cacao quantities for both health reasons, and because people have become more aware of 'high end' chocolate makers, like
Valrhona
. To compete, larger manufacturers have upped their antes-- Hershey's with their Cacao Reserve (and the purchase of
Scharffen
Berger) and Nestle with their new product.
The higher cacao products usually have a variety of notes-- some like tobacco, or even wine. The higher the cacao, the less sugar, usually, which results in the more bitter and complex flavors. The 53%
Chocolatier
bar is a much milder, more round flavored chocolate with the classic flavor of the brownies or chocolate cakes you remember from your childhood. This is not a bad thing. It unfolds delicately on your palate. While it may lack some of the smokier, coffee-like complexities of some other super-premium chocolates, it makes up for it with a rich, well defined profound flavor all it's own, and excellent melting properties. This may not be a well-aged Cabernet, but it
aint
no
Thunderbird
, either.
Let's look at the results: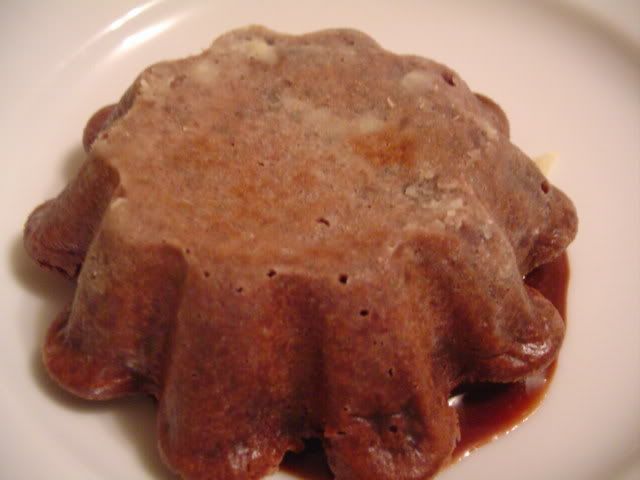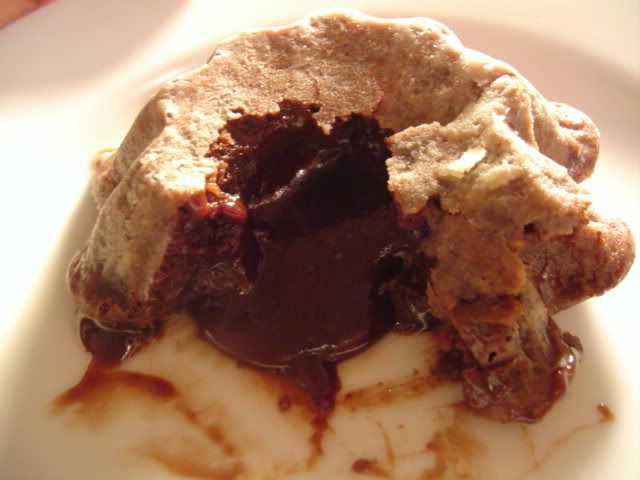 Oh, yeah! I ate 2.5 of these and I was ecstatic doing it. I'm planning on a few other 'experiments', but folks this is some tasty, fine chocolate.
Thoroughly
enjoyable, smooth, rich, pleasant flavors like raisins and caramel come out as it melts. Yum.