The End: Burnt ends, that is.....
Folks...been super-duper busy the past week or so. Sorry for the lack of updates since the chocolate.
Last weekend was a spring cleaning weekend and alot of junk got thrown away. While we were doing that, I was cooking up some bbq. Didn't get too many pics, but this one of the burnt ends I made is my favorite: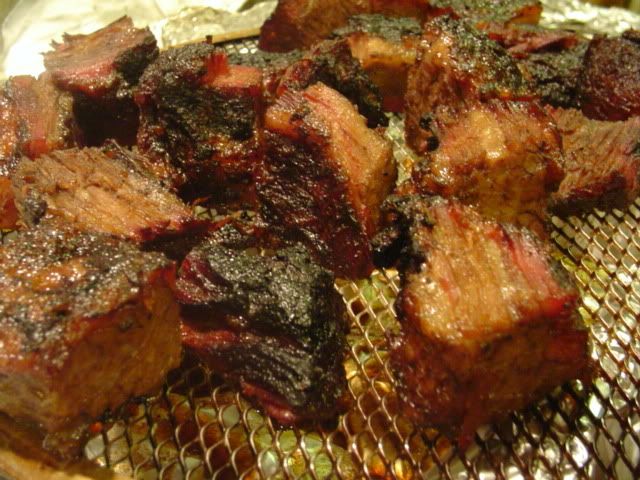 Burnt ends are made by taking the fattier 'point' section of the brisket away from the flat after you have cooked them to near completion on the pit. The point is then cubed, dunked in sauce and the chunks go back on the pit to 'set up.'
We also cooked some chicken and ribs and smoked a turkey breast. I have some cell phone pics of those goodies to post soon. I also am bursting at the seams to tell you about my run in with
Sara Moulton
who is one of my favorite cookers of food and tv hosts. I can tell you without hesitation that she is every bit as charming, humble and sweet in reality as she seems on tv. More to come....