Back on the Chain Gang: Recent bbq pictures and life
Hello.....is there anybody out there?
Sorry to be absent the last few days. Life's been busy and, well, that's all. The camera was out of commission for a little while there (dang batteries!) and I finally had a chance to get my pictures uploaded.
Smoked, then grilled Skirt Steak. A new favorite of ours. I cooked this for my brother and my dad. It was marinaded in a combination of Yoshida's and Garlic paste.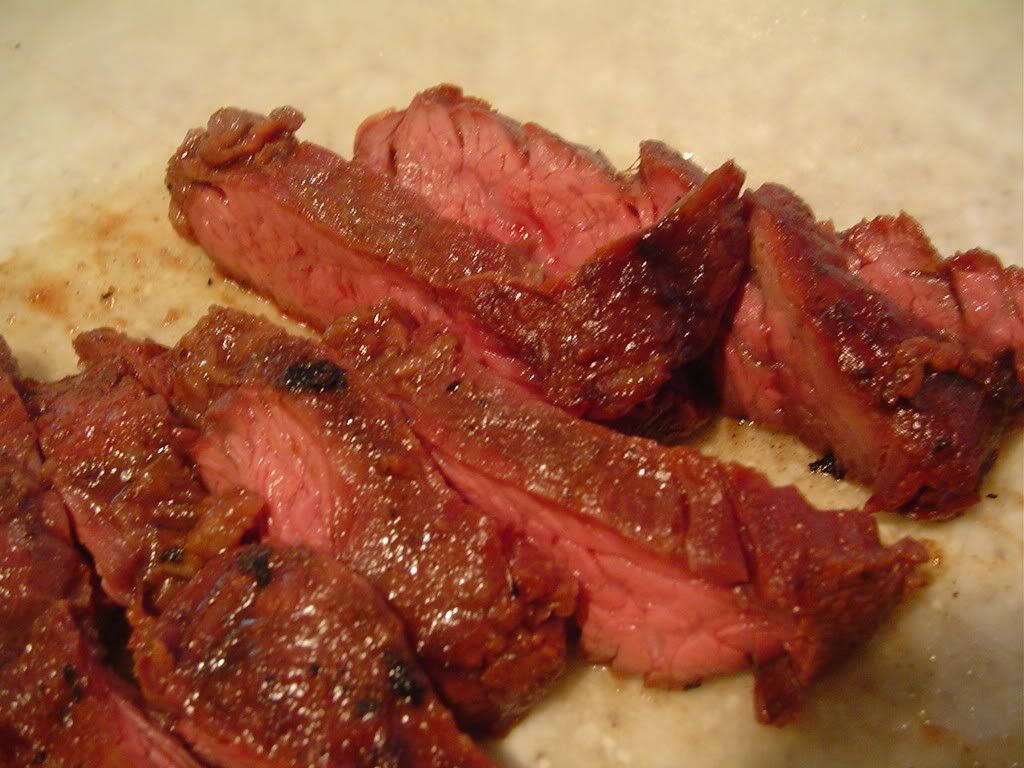 This knife kit was a gift from my friend Anastasia. She is a talented chef and baker that I went to high school with in Brooklyn. She's married now and lives in Ohio.
Here're two looks at some delicious pulled pork that Hiroshi and I made. I brought this in to work with some ribs and chicken for lunch with my friends. It was so moist and tasty as you can see in the pictures.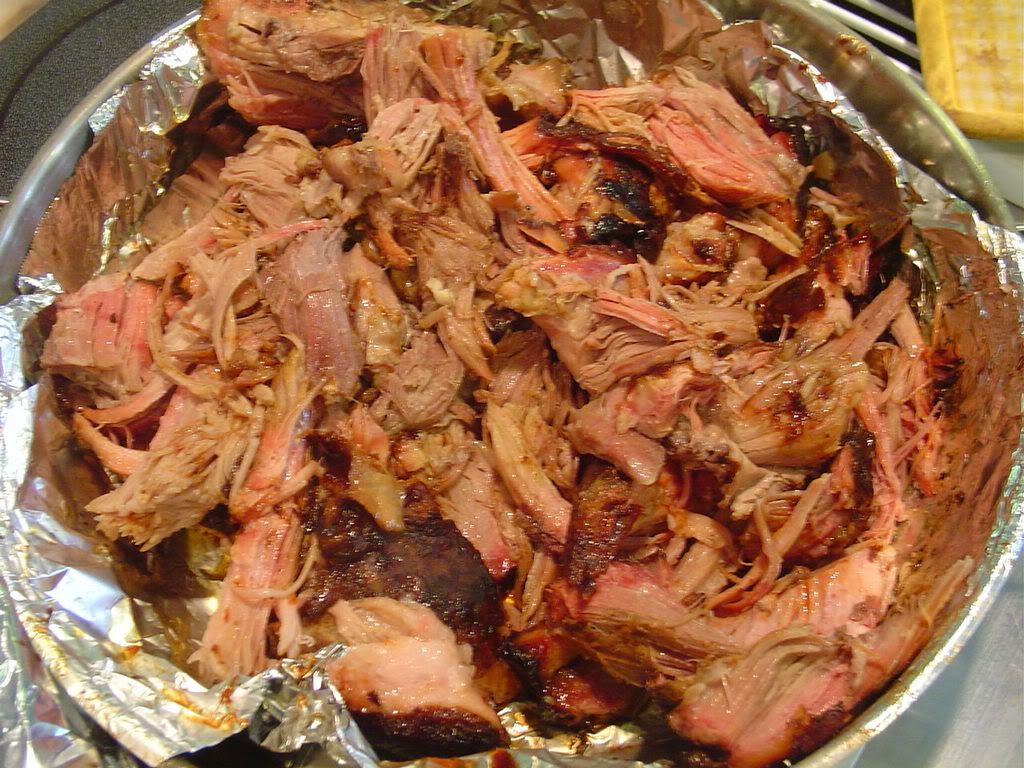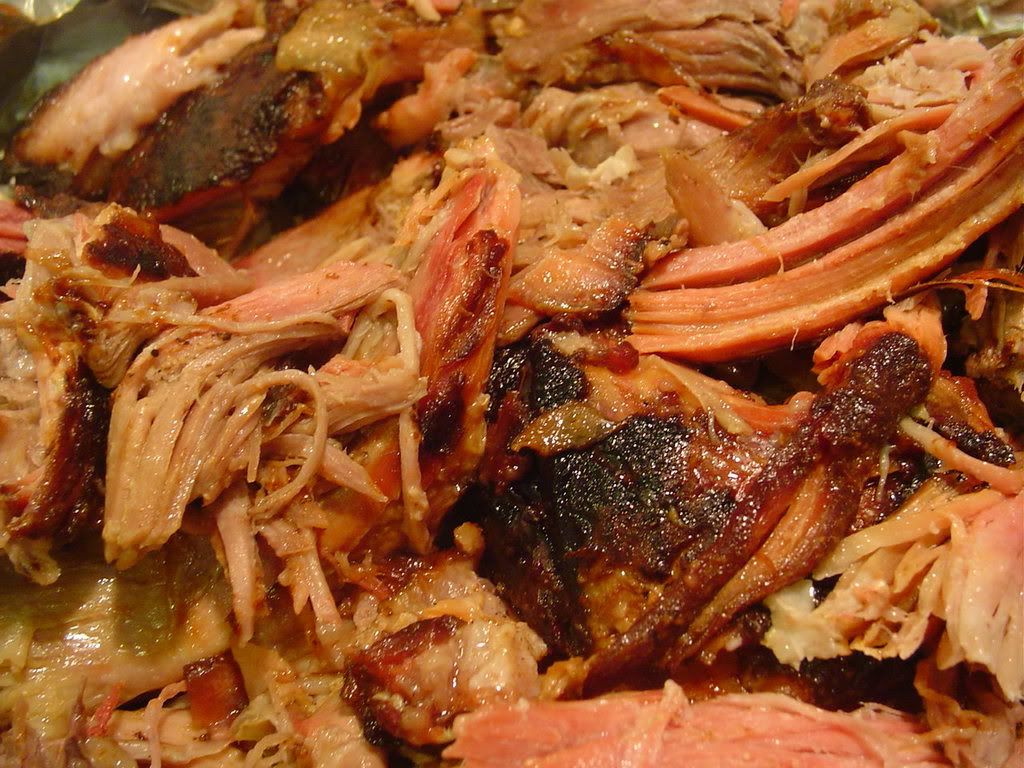 Labels: Barbecue, BBQ, Knives, Pulled pork, skirt steak