Each Coming Night: New Year's Blessings and more
Good hello again, my hearties. Happy new year's blessings and wishes for a wonderful, healthy and prosperous 2008 to you all.
I, for one, am glad to close the book on 2007 and look to the new year. So, I was excited to cook a nice meal for The Wife and Horoshi for New Year's Eve.
We had shrimp and asparagus with white wine, shallots and garlic for a starter. Honestly, you can't see any asparagus in this picture, but it was there...honest!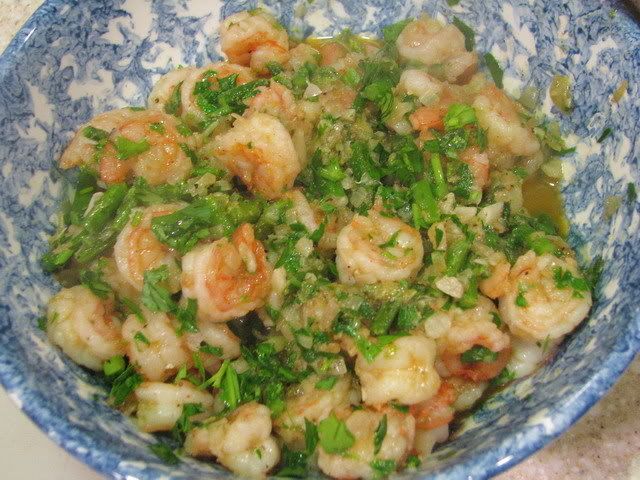 And that was followed by a beauty of a prime rib that was marinated for about 24 hours or so in a mixture containing mustard, Worcestershire sauce, Soy Sauce, smashed garlic cloves and some additional herbs and spices. It was smoked over cherry at 350-375 until it hit 120 internal, then it was removed, loosely tented with foil and rested for about 1/2 hour. We served it with roasted root vegetables.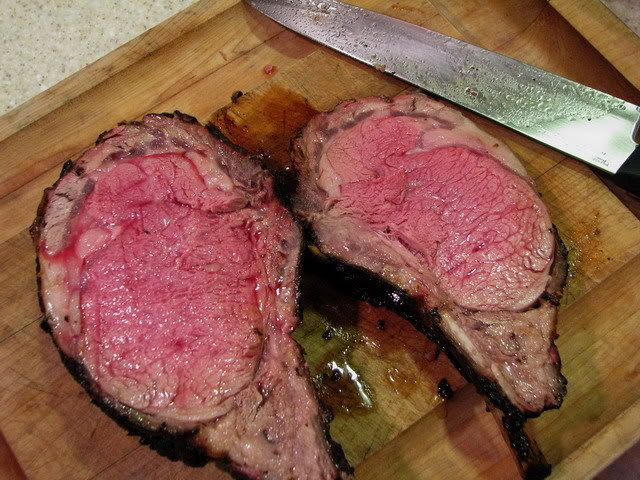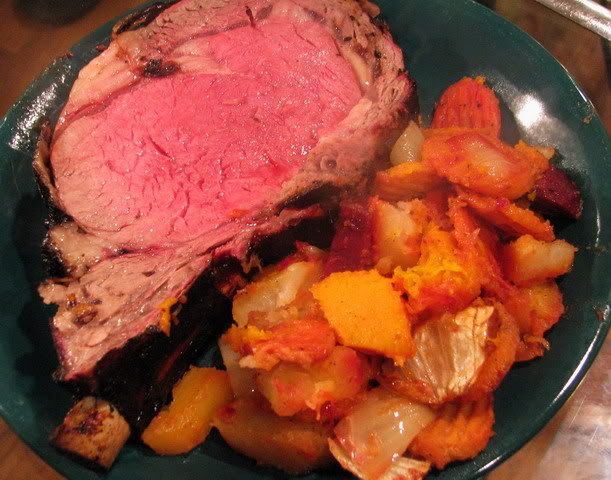 The next day was spent cold smoking some cheese, which will be the subject of my next post. Oh, and we also cooked a 15 pound brisket and feasted on some burnt ends. The extra crusty and moist cubes cut from the fattier piece of the brisket.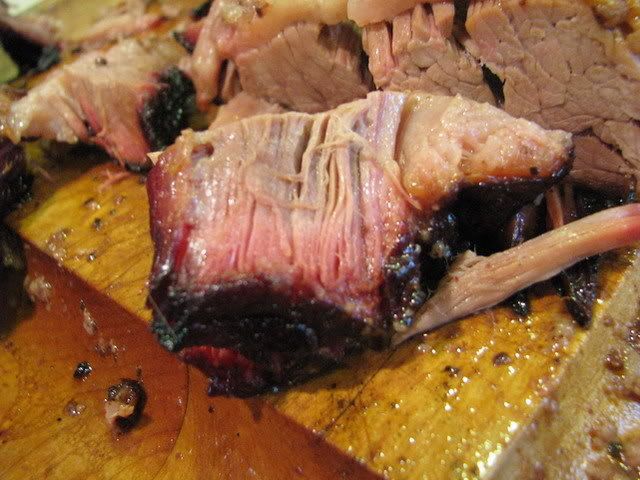 This past year turned toward the new leaving me and my family and many of our friends in a slightly reflective mood. As we felt the pull of 2008, it slid the rug out from under our feet and we were listening to a sound very much like this song by
Iron & Wine
I leave you with. In fact, I think it was this very song we listened to as we sat in front of the fire waiting for the ball to drop.
Click here to listen to:
Iron & Wine: Each Coming Night
For more on this recording click here:(
Our Endless Numbered Days, Sub Pop Records
)