Running on E: BBQ Crawl Day 2
O.k., so Kansas City was different than I remembered it. But, the last time I was there I hadn't eaten nearly as much 'que as I have by now-- particularly really good food. I think my taste in bbq has changed, also. I care much more about how the meat is cooked and presented than I do about sauces and rubs.
The last 5 years of regular bbq cooking and eating has led me to a firm belief-- keep it simple, use good cuts of meat and cook it right. That's all that matters-- the best rub or sauce in the world can't save a mediocre cut of meat or one that isn't cooked well. They can add sparkle, but you can't polish a...well, you know.
So, here we go.........
Day 2: Austin, TX
We woke up, jumped in the car and were one our way to Stubb's.
Next up, House Park Bar-B-Que, a tiny little shack of a place open for about 3 hours each day-- from 11-2 or so. They basically serve sandwiches-- and they're some of the best I've had.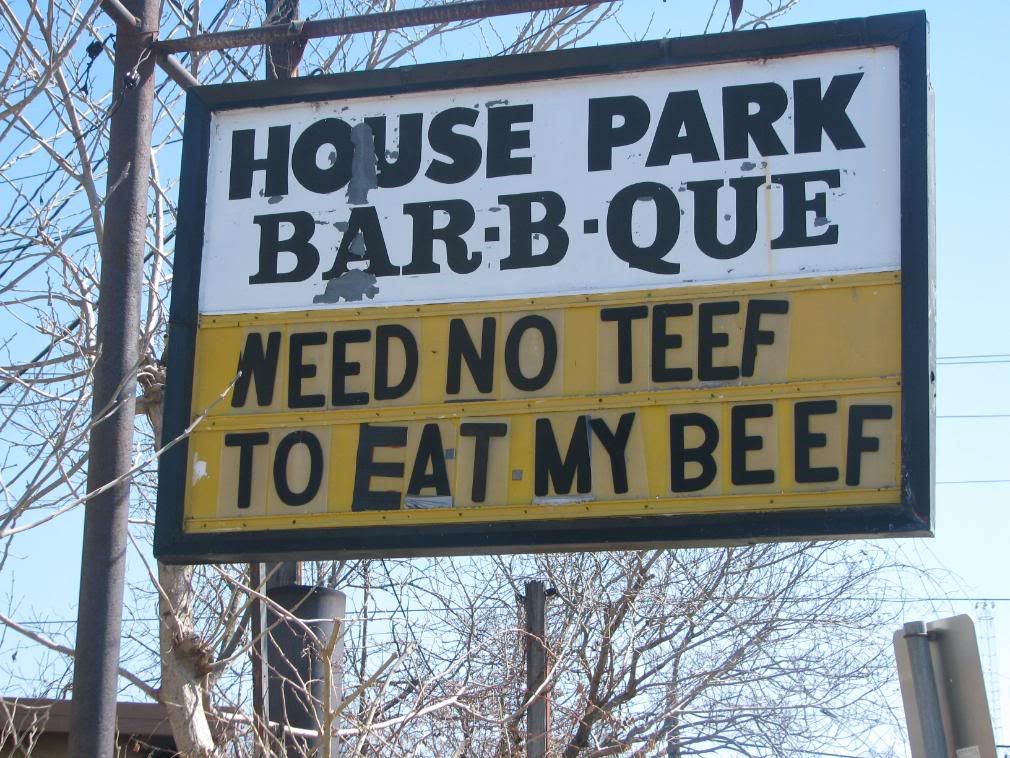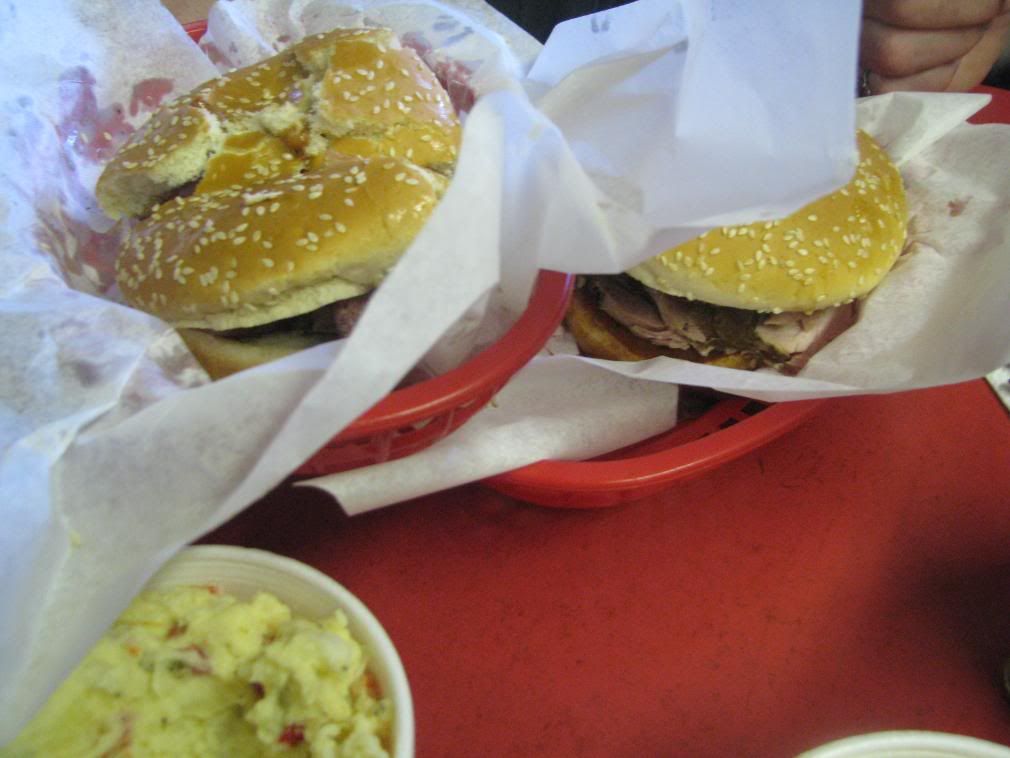 I'm skipping ahead to the Salt Lick in Driftwood, TX-- we hit Sam's, Ironworks and more that day, but Salt Lick was pretty special. It's out in the middle of a wooded, ranging area with little else around. Time seems to still here. There's a little running stream visible from the outer dining room. There is no liquor here, so pack a cooler and bring it with you.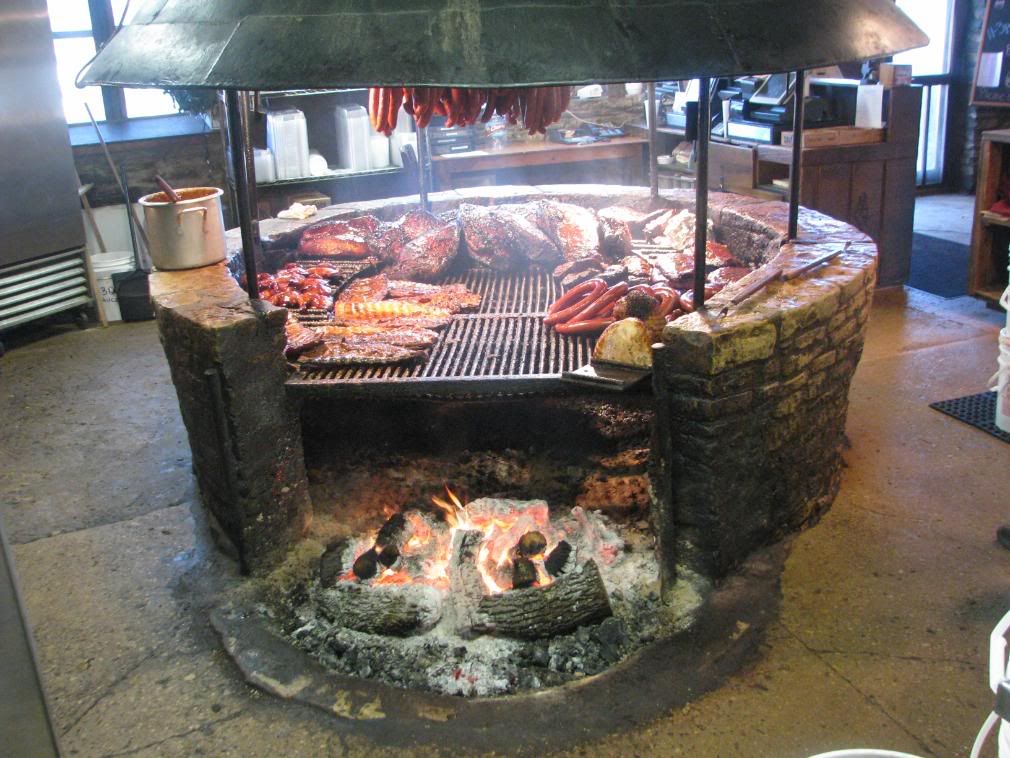 Next up: Lockhart, Llano and more....
Back to BBQ Crawl Day 1: Click Here