Mexican Radio
Last night called for a quick and easy meal after a kind of tough day-- tough week, actually. I wanted to have this ready so that when Amy got home from work we could just eat, watch Top Chef and crash. I miss Lee Anne.
We had most of the ingredients on hand, so this just called for prepping and slicing. We used a basic cooked salsa, and I made some yellow rice. I didn't feel like making tortillas, so I bought a bag. We also used romaine lettuce, refried beans, shredded cheese, sliced grape tomatoes, scallions and chopped orange bell peppers (5/13-- I forgot pickled jalapenos!!). While the rice cooked I cleaned up the living room, lit a few candles, and dinner was served. No muss, no fuss.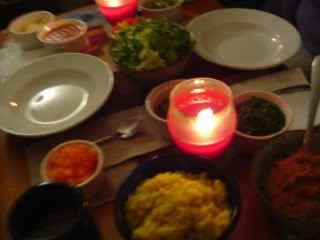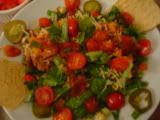 br>
br>
br>
br>
br>
br>
Do yourself a favor and check out
Hank Thompson's
"Standing On The Outside Looking In Now" in the songs to 'que by.