Everyone Knows This Is Nowhere
Well, my mom is still in the hospital and they're trying to decide if she will need surgery, which would be exceptionally difficult in the recovery process. It's a last resort
(edited to add: to treat the infection in her chest
).
Her spirits range from abject fear to upbeat depending on the pain and the news, so we enjoy the good times when we can get them. It's unclear when she would leave the hospital whether she had surgery or not.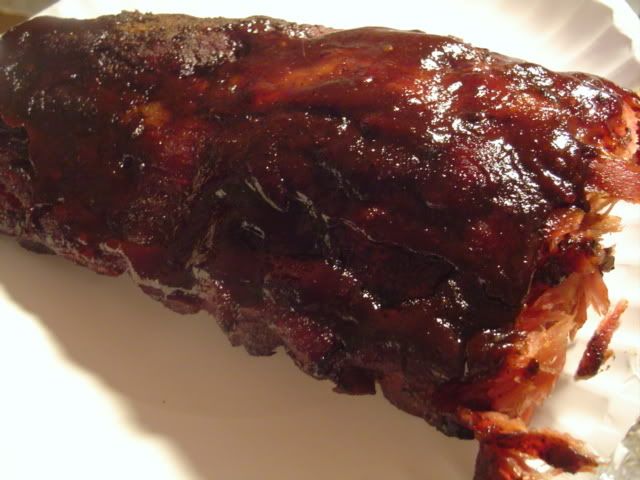 Still cleaning out the house to get ready for selling and in general life pretty much sucks. I try to keep myself distracted (or heavily medicated) to get on with the living part of life, but it aint easy. My mood swings are off the charts.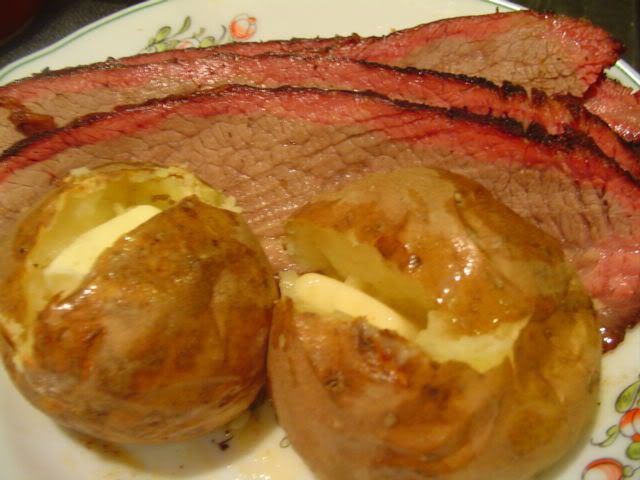 My cat's in the early stages of kidney disease, we just spent over $500 for new tires, work is insanely busy, we're tired all the time, selling the house where the majority of my best memories of life have been framed, I'm afraid for my mom....there's actually so much crap happening that I would need to keep a checklist to keep track of it all....you know, when your life feels like it is just falling apart and you are just generally hurting...
Here're some food pics....brisket and babybacks....not much else to say right now.