Hang On To Your Ego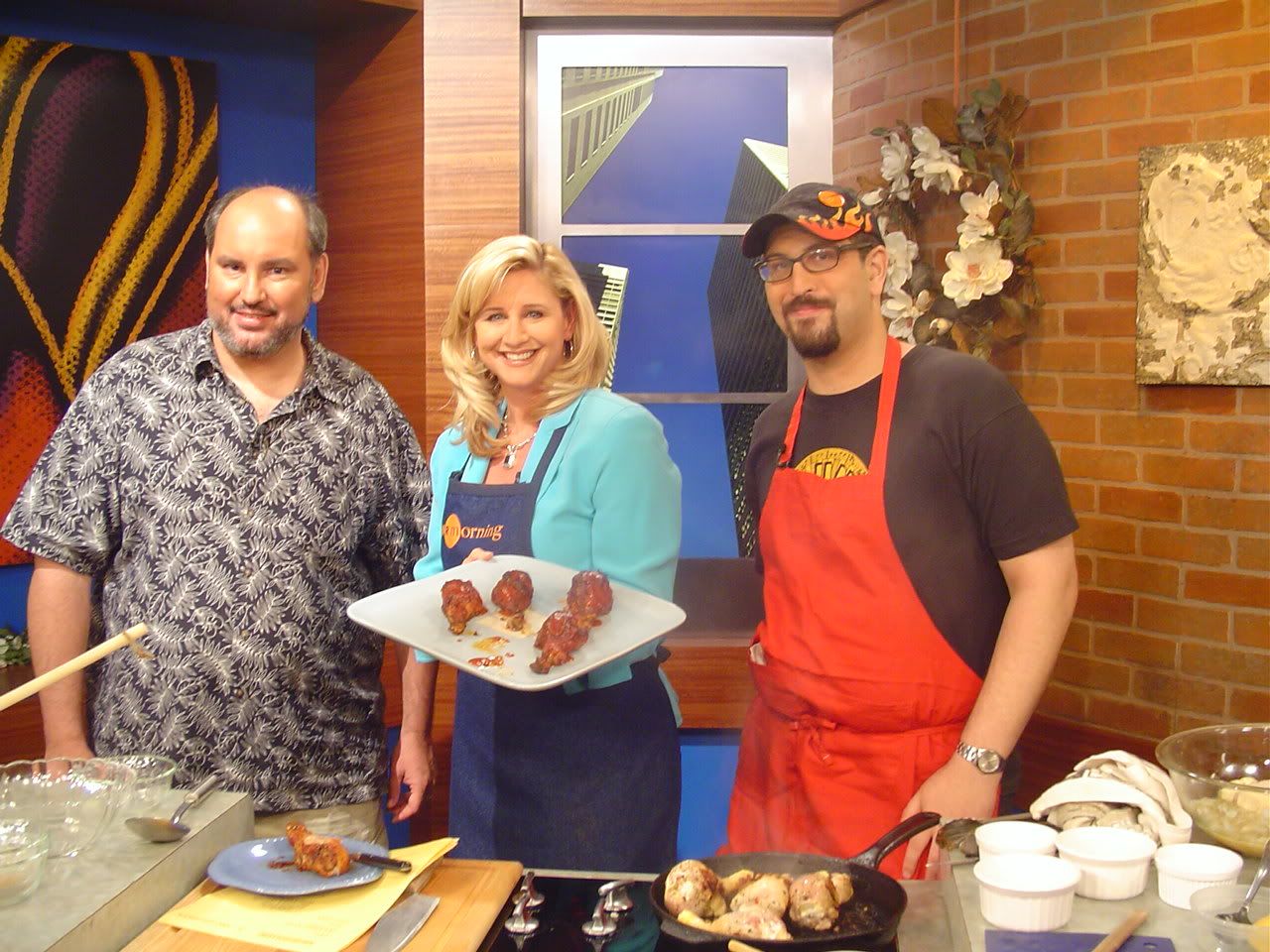 A few weeks back, Robert of
WhiteTrashBBQ
and I took a little road trip with my wife and Robert's daughter, Laura, to Delaware and appeared on the Comcast morning show, Your Morning. They had contacted me about doing a live cooking segment and talking about the recent Grill Kings bbq contest that took place at Belmont Park in Long Island. I was glad to go and more than happy to help promote the biggest contest in my backyard. Regardless of my comments about this year's debacle, I'm proud of the contest.
I cooked a mojo marinated chicken with a basic lemon pepper and herb rub, and gave Robert a new no-cook barbecue sauce recipe to whip up. I cooked a batch the night before so we could pull the 'ol 'magic of television' trick. Here's how the chicken looked on the Green Room tv.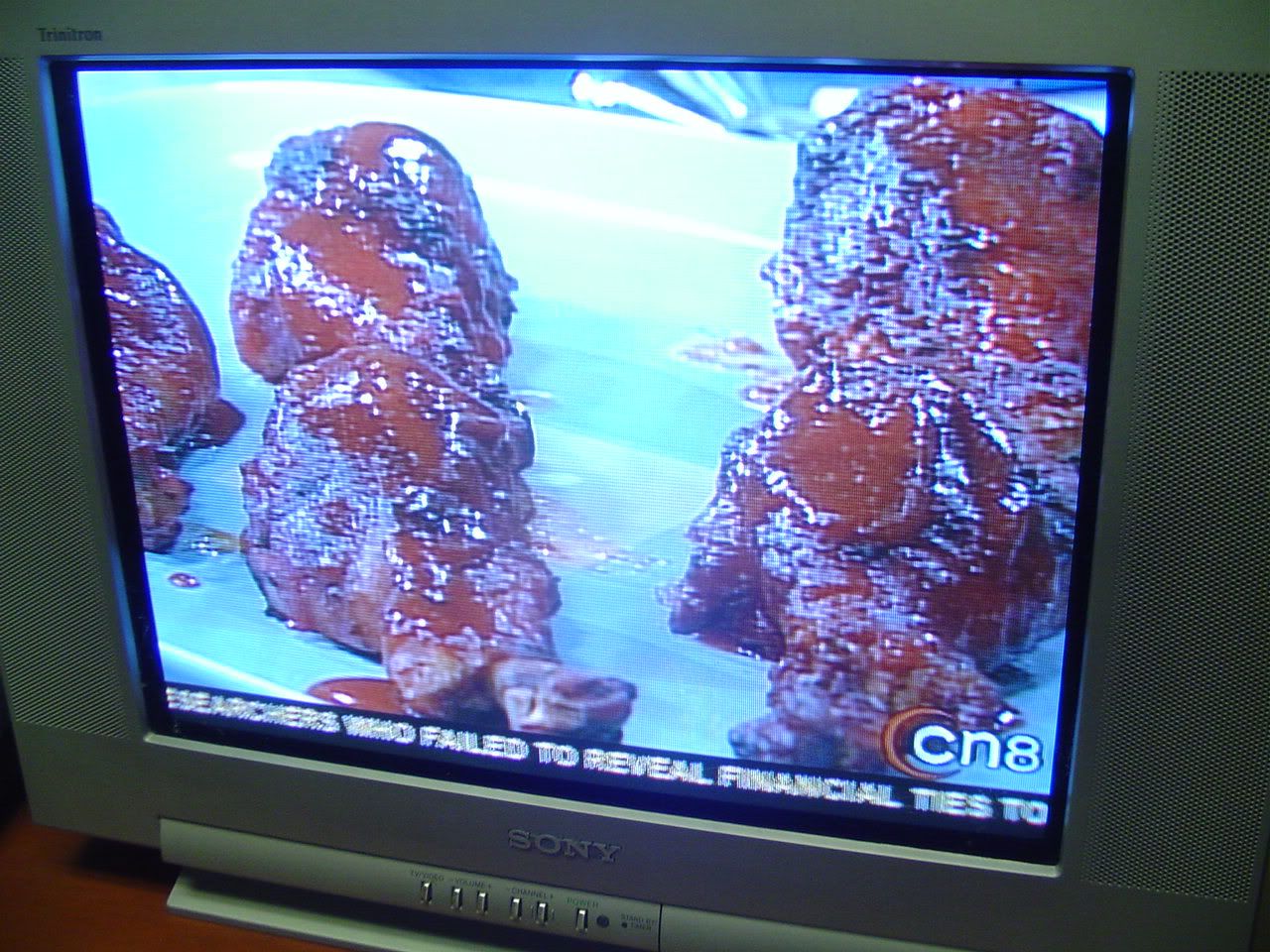 I finished the batch that I started on the show and served it to the crew for lunch-- those guys bust their butts.
After we taped the show, Robert navigated us into Philly for lunch at Jack's Firehouse, the restaurant of former Food Network host Jack McDavid. I was excited to try his food-- he's a great chef.
To be honest, the flavor profiles were ok-- the smoke flavor excellent-- but the food was a bit of a letdown. The pork was moist, but flat in flavor, the rib was a disaster-- shiner (all bone, no meat) on one side, a scarce and dried out morsel on the other side. Damn. The brisket was the best, though I liked it better than Robert, with a robust smoke flavor and tender chew.