In the Still of the Night: Cold Smoking and bbq for the ages
The fog of depression lifts like smoke rising gently upwards toward the moon and just like that, peaceful waves fill the void.
We've been busy, busy, busy. This past weekend our Atom's Ribs crew worked our tails off as part of the team for the
Brooklyn Brewery Pigfest
. I was invited by Sam Barbieri of the
Waterfront Ale House
who was the main caterer for the event. Sam, Robbie Richter (of the soon-to-open
Hill Country NY
, Jeff Riley (of
The Smokin Grill
) and I were there as support. I got to cook Spareribs, Rob cooked Texas sausage and Sam was responsible for more ribs, chicken and the 4 250 pound pigs. I'll report back on this event with more pictures in the next day or so. It was great fun until
we ran out of food
.
The weekend before that was another weekend of cleaning out my parents' house and cooking as much as we could on the smoker. We cold smoked some mozarella and cheddar; cold smoked, then seared skirt steak and made ourselves fat and happy.
Cold smoking fire: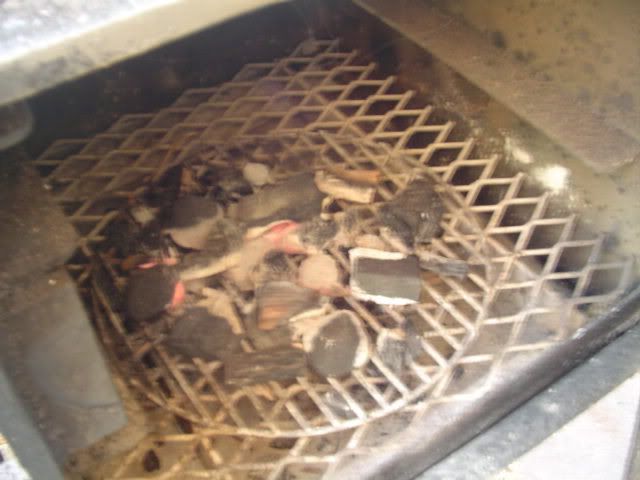 Chipotle-Mojo Smoked Skirt Steak:
Spareribs and Beef Short Ribs: