Running on Empty: Birthday eating part 2 + internet life
When we left off, Hiroshi and I had just filled up on soup dumplings and scallion pancakes.
From there, we browsed the candy stores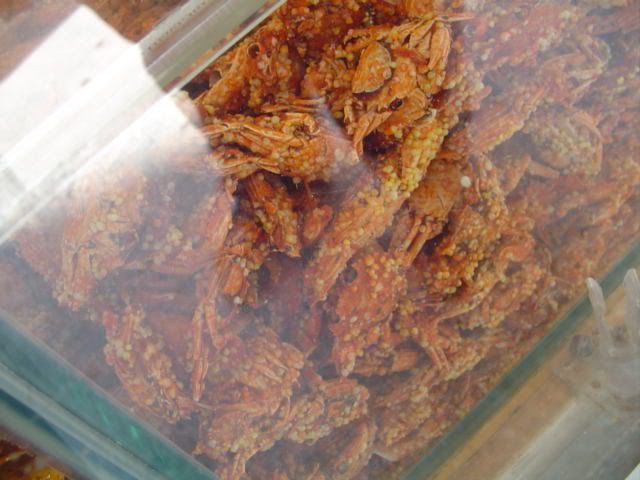 But decided to go to the bakery instead...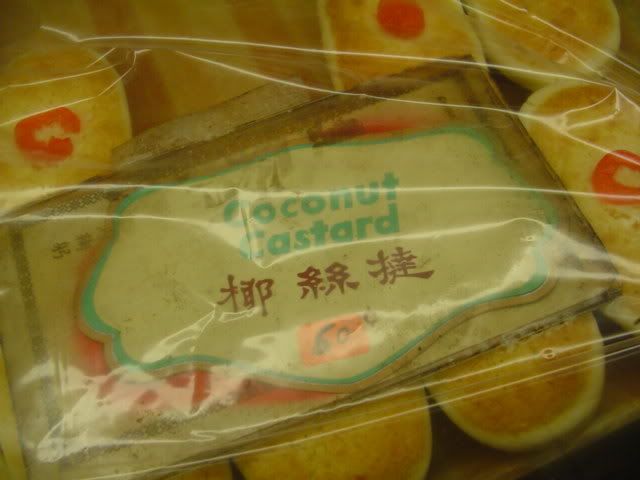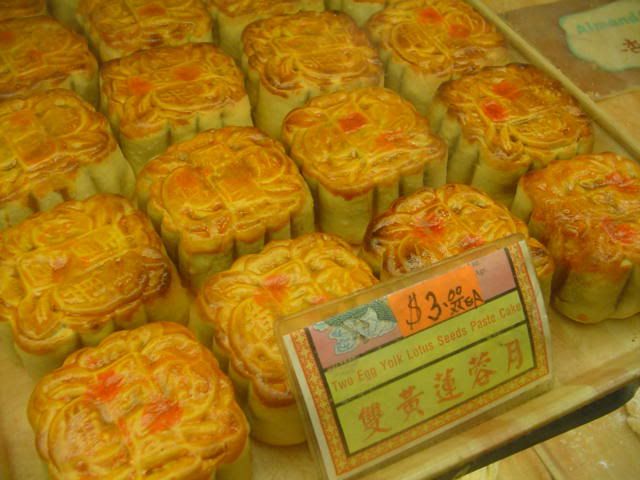 From there, we made our way down Mott St. towards Mosco St. and the home of my favorite fried dumplings in the world....Fried Dumpling.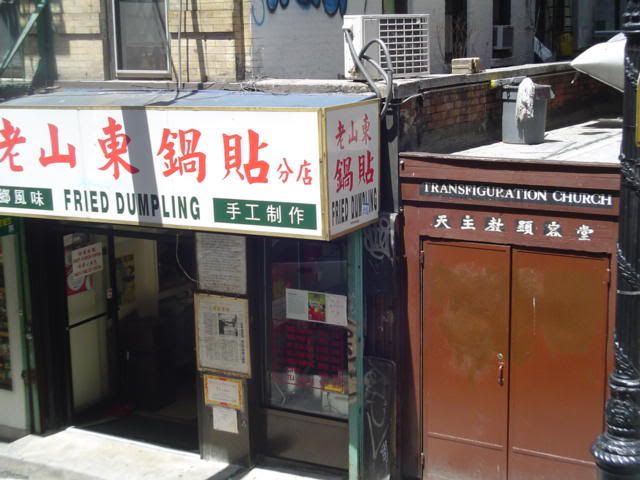 We were lured away though by a sign saying 'Grand Opening' and the look and smell of a pizzeria.
I had planned for only one slice, but wound up with two. The pepperoni was great, the crust was thin. It was a good slice, but a lack of 'zing' in the flavors of the sauce and cheese kept it from greatness. I would go back.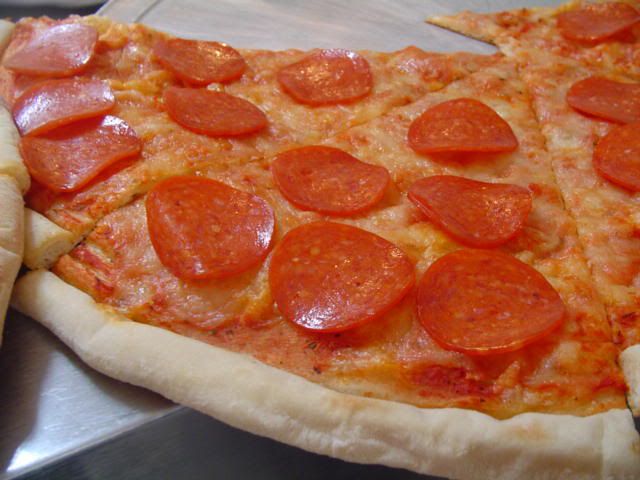 At this point a bit more walking was required. We needed to get away from the 'target rich' environment of Chinatown. So, we headed up Lafayette Street towards Union Square. Along the way, though, we made a few stops....one was for Spanish imports and tasty sausages at Despana. Hiroshi likes blood sausage. Me...not so much.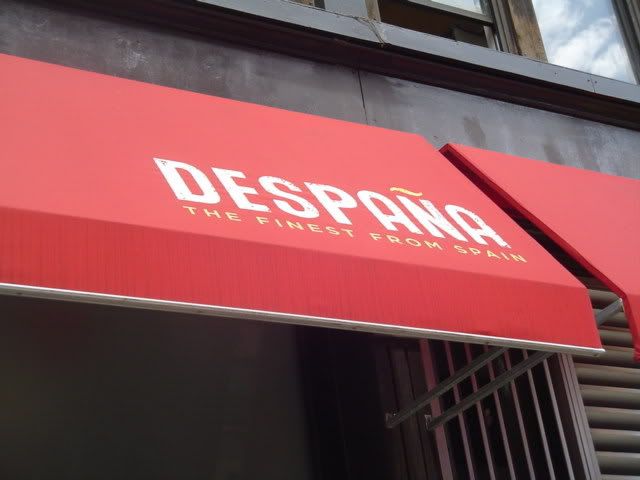 From there, we dragged ourselves over to the awesome Eileen's Special Cheesecake for one last treat...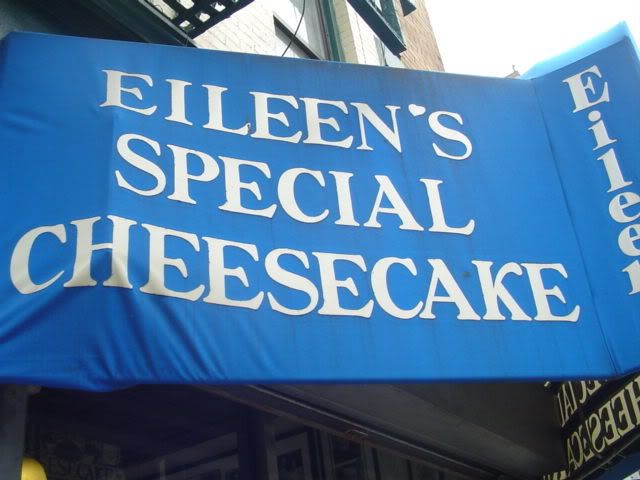 I picked up a small-ish cheesecake that The Wife and I demolished that night after the rotisserie chicken and sides, and that half a box of Whitman's dark chocolates. Alas, my daytime eating had come to a close and damage had been done to my insides. But not the wallet.
Lastly, dear friends, I am looking for any online cooking and food forums/communities that you love. I know about some of the big sites like Chowhound and Egullet, but where do you hang your hat? I'm looking for a new online home to haunt....
Have a great weekend!!