School's Out: Brooklyn Brewery PigFest 07 Pictures
As I mentioned in a previous post, we are invited to cook as part of the team for the
Brooklyn Brewery
Pigfest this year. It was quite an honor to be invited to cook the spareribs for the event.
The location was amazing-- the
Old Tobacco Warehouse
in
DUMBO
, down underneath and between the Brooklyn Bridge and the Manhattan Bridge. Our Atom's Ribs team volunteered for the overnight shift that no one else wanted. I was awake for 40 hours straight and was lucky enough to keep the fires going on 4 wood burning pits and one gas pig roaster overnight. Fun! 3 of the wood pits had pigs and so did the gasser. I was the only one who didn't sleep until the event was over. When I did, it was for nearly 23 hours straight. Here are the pits all lined up (our site is far left):
and from a little further out:
Ribs: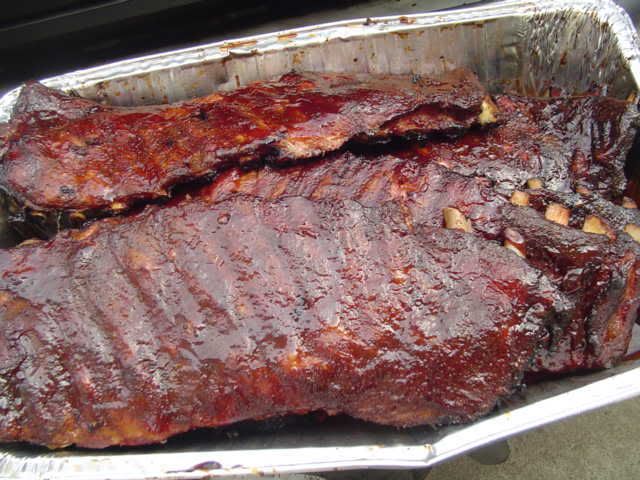 Sam Barbieri of the
Waterfront Ale House
works the pig: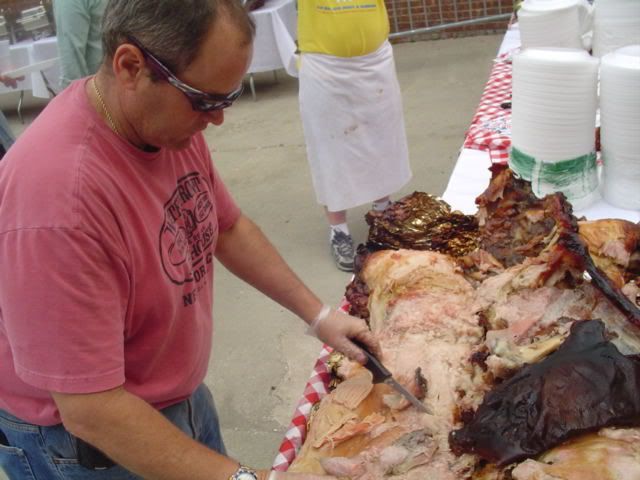 Robbie Richter of
Hill Country NY
going whole hog: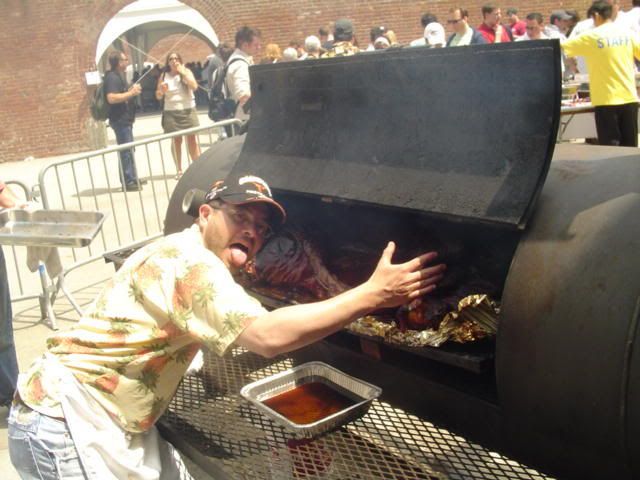 There WAS food at one point:
Despite running out of food, the weather was beautiful and we had a blast. We would be honored to come back and help out again. Thanks to Sam, Robbie, Ronny, Danny, Thaddeus, Robert, Amy, Jeff (of
the Smokin' Grill
), Josh O., Barry, Seth, Erica, Amy and Jon for making it a great day.