Stand and Deliver
Roasted Portabello Mushroom Strata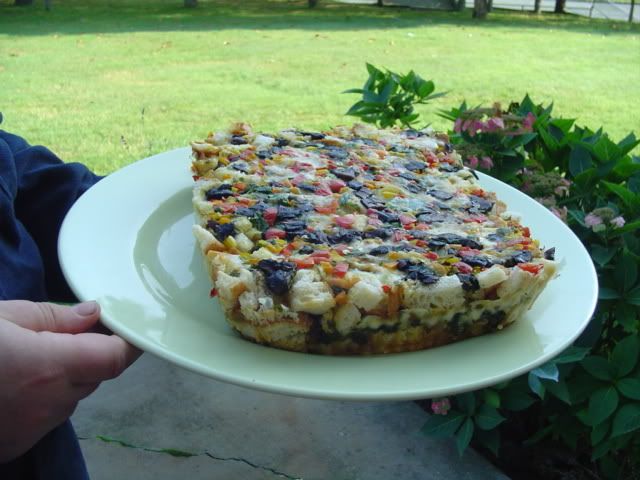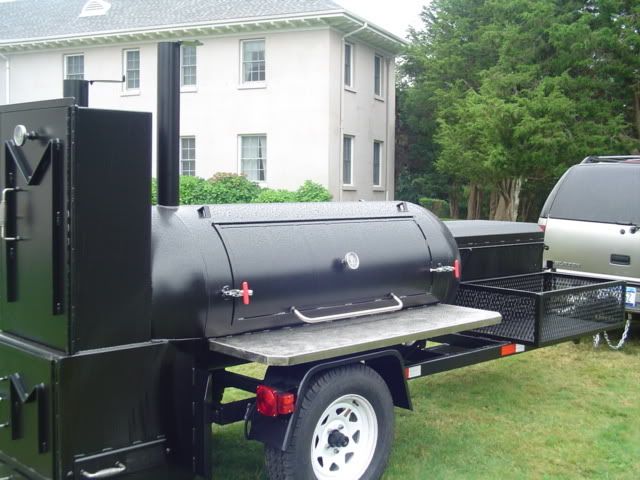 Not even sure where to begin on this one. The wife and I spent Wednesday to Sunday providing personal chef/private chef services to 35 people at a 17 bedroom home in the hamptons. In the middle of that, on Friday, we cooked a rehearsal dinner bbq for 60 guests...in a torrential rain/wind storm. I seem to do all my cooking in the rain these days.
The clients were a lovely young couple named Peter and Page. They got married on Saturday evening in East Hampton, which is where the wife and I got married. They rented a strange, old 17 bedroom house out on the way towards Montauk, that was off the water and had a tennis court, pool, jacuzzi...the works. Of course, we didn't take advantage of that stuff-- we were racing against time.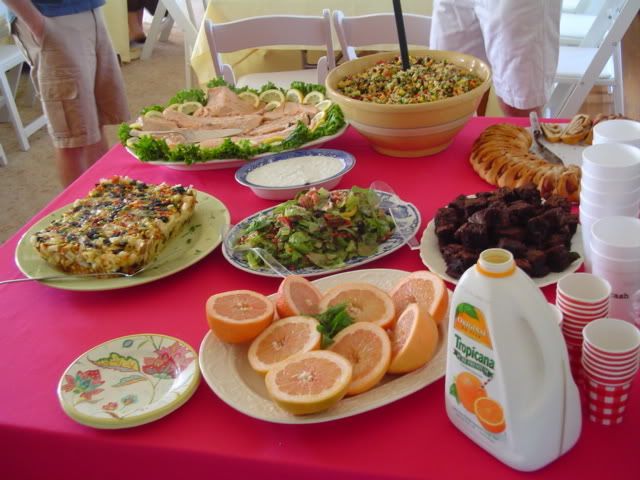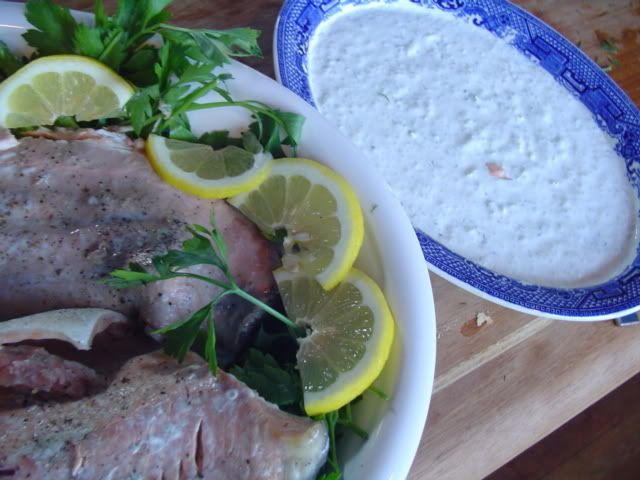 The wife and I arrived at our kitchen in Long Island on Weds. night/Thurs. morning at 5am to put together 3 cold salads and fresh-baked oatmeal cookies for lunch for 15-20 people to be delivered at that day 11:30am. That afternoon we shopped and got ready to cook eggs, bacon, muffins and more for Friday's breakfast for 25-- as well as 4 salads for Friday's lunch for 30 people....and all the food for the bbq dinner for 60 Friday night. Just the two of us. Did I mention that we did all of the pantry shopping for the 30 people, too? Yikes.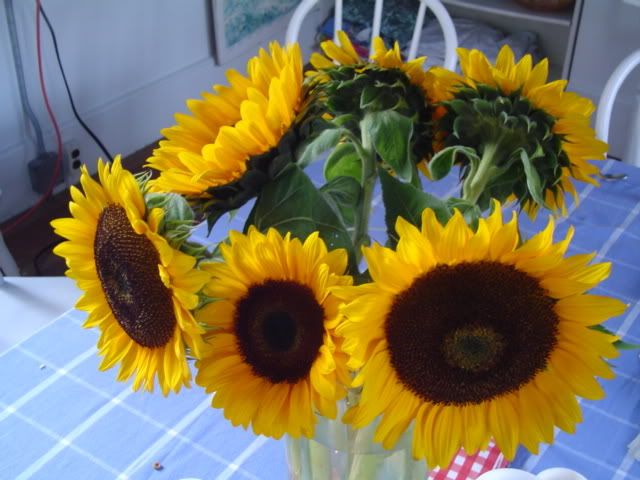 By the rehearsal dinner on Friday evening, we were just about toast. Fortunately, we had our amazing friends Ann and Mimi come on Friday afternoon/evening to act as servers/runners, and my great friend Robert of
WhiteTrashBBQ
as my extra pair of hands and general asset around the bbq pit. Most importantly, he kept me on ice as I got more and more wet and frantic. Thanks, buddy. We staggered through Saturday breakfast and lunch, and helped the mother of the bride host brunch on Sunday, and then we were done. Except for clean up. Ugggh.
The exhaustion I felt Sunday night as I unhitched Large Marge and began to turn home to go to sleep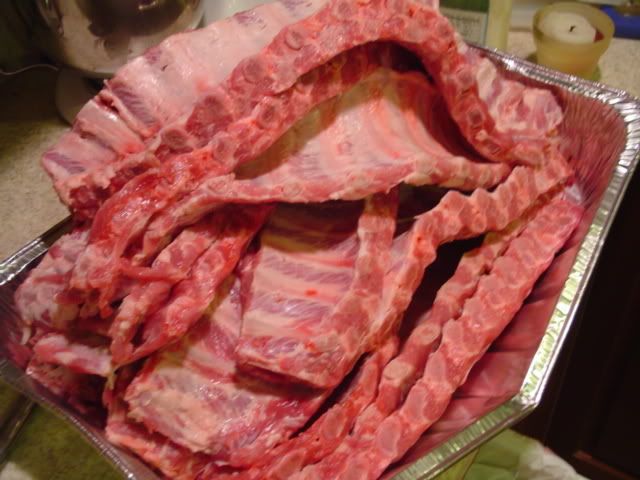 is indescribable. At several points I was more tired than I've ever been in my life. I think we slept maybe 2 hours each night. At one point last night, as we were driving home I hallucinated a cougar loping beside the car. Uh, yea.
Every part of me is in excrutiating pain--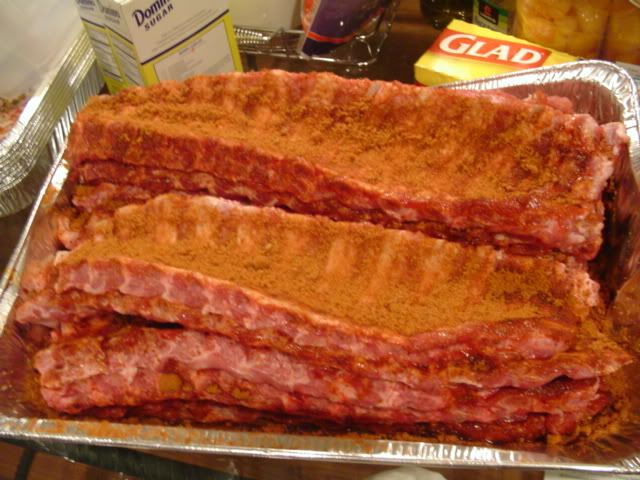 my knuckles are split and raw from repeatedly washing my hands and bashing them against steel and wood. My joints are stiff and achey. I have cuts, burns and bruises on my hands and arms. Water stings them. My body is a minefield of mosquito bites and my brain is stuck in a blank loop.
Man was this fun!!