R.C. Cola and a MoonPie: Burgers in Paradise...I mean, Queens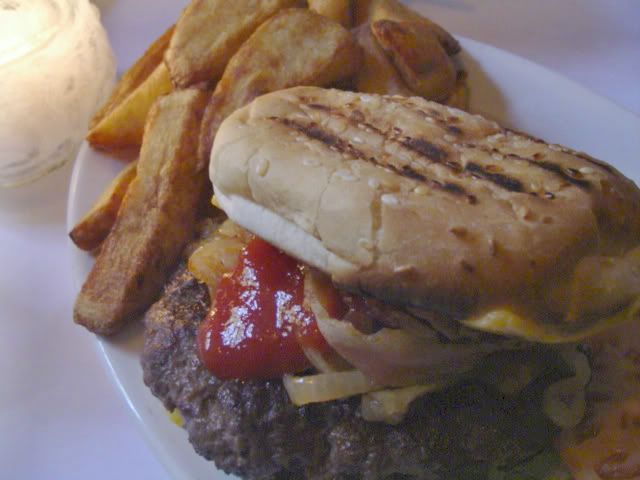 This post is for my friend, Manfred....He's a burger fan and a travelin' man (at least in Chicago).
A few weeks ago, The Wife and I parked our car under the elevated subway tracks of Woodside, Queens. Woodside, which used to be predominantly filled by Irish immigrants, has seen a fair amount of 'creep' from other ethnicities moving in over the years. From Dominican to Thai to Filipino and so many others, the neighborhoods of Queens continue to grow and remain some of the most ethnically diverse streets of America. Jackson Heights, one of Woodside's closest neighbors has long been filled with Pupusas and taco trucks and what seems to be an endless stream of little bars, restaurants and ethnic groceries. It's the kind of place where I could browse endlessly. But that wasn't our agenda. We were there for hamburgers and
Donovan's Pub is one of the most highly rated burger destinations in the 5 boroughs that make up New York City
.
When you walk in, there's the long, dark wood bar with a tv up above playing some kind of sports (usually) and the old, blase' bar tender quietly muttering with some afternoon drinkers while he slowly wipes the bar or polishes a glass.
In the back room, down a few steps from the bar is the dining area with the fake fireplace (gas....bah!) and the old pseudo-old world chalet (I know, that's not really Irish) feel and the waitresses who call you "love" and you can tell can probably also beat you in an arm-wrestling match zipping about.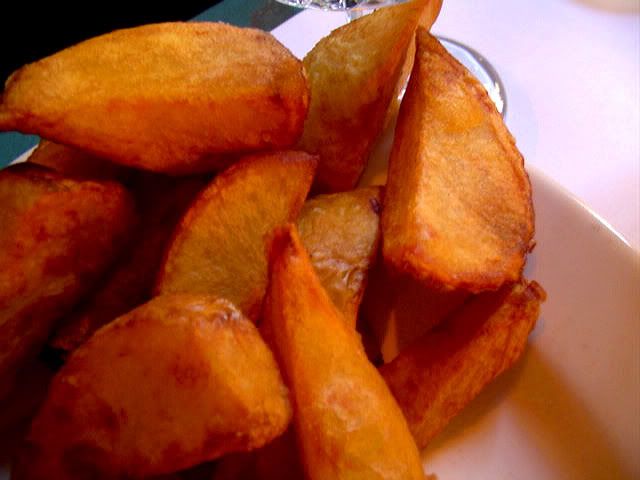 Let's just say that the burgers live up to their hype. The main feature is a densely meaty and moist patty with a rich, beefy flavor stacked on an, unfortunately light, semi-flavorless toasted bun that can't withstand supporting the patty. Nonetheless, the flavor is pure burger delight-- deep and earthy like a mix of chuck and sirloin(??). We had bacon cheeseburgers and sauteed onions (those are a must!). The fries are wonderful as well-- crispy outside with a fluffy inside that tastes like POTATO. I had a little bowl of gravy on the side for dipping (eh....a little industrial and weak flavored). Honestly, they needed no accompaniment-- not even the classic ketchup.

You could see that my hands were slightly shaky with anticipation for the burger from that picture above. Try one and you'll see why. Despite any minor qualms I may have mentioned above....this place is the real deal.

Donovan's Pub
5724 Roosevelt Avenue (at 58th street)
Woodside, NY 11377
(718) 429-9339
Read more!