Shattered Good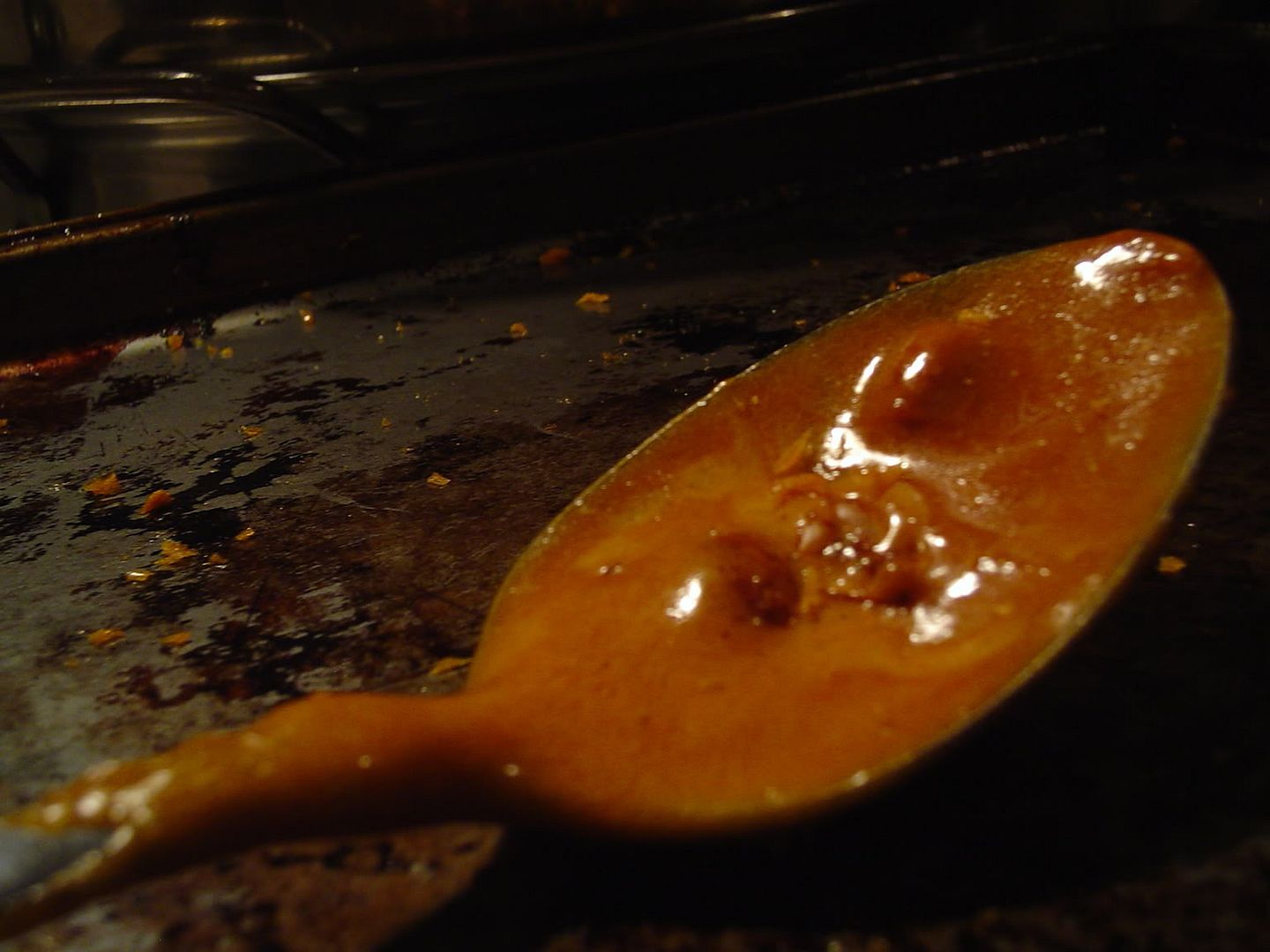 In times of trouble, eat. When you feel down, dig into something that makes you feel better. Why not, what could be wrong with that. Oh, it's ok. I admit I'm an addict. I love junk food, fast food, fake food and candy/sweets. I keep bags of candy within reach of the bed-- well, not as much as I used to, but pretty frequently.
When I was trapped in Chicago in the days following September 11, 2001 I really freaked out. That day was the day I was supposed to check out, but I tried to stay because I had no place to go, and the hotel threw me out. As I was ranting to Amy on the phone and shoving stuff into my bags, I realized my supply of candy was running short and I blurted-- "(Littany of things)...and I'm running out of candy! Where am I gonna find more candy now. Everybody has probably already stocked up."
So, while the BYC has been banged up, I made some candy. I had a sudden craving for peanut brittle. I came across an old family recipe that I mucked with, and it turned into an easy, dangerously quick treat. When dealing with cooked sugar mixtures always exercise extreme caution-- it's easy to get burned. Whatever you do-- resist the urge to lick the spoon or whatever you mix with-- the mixture and the spoon stay hot for a long time. It may spit a little when you add the vanilla, so watch out.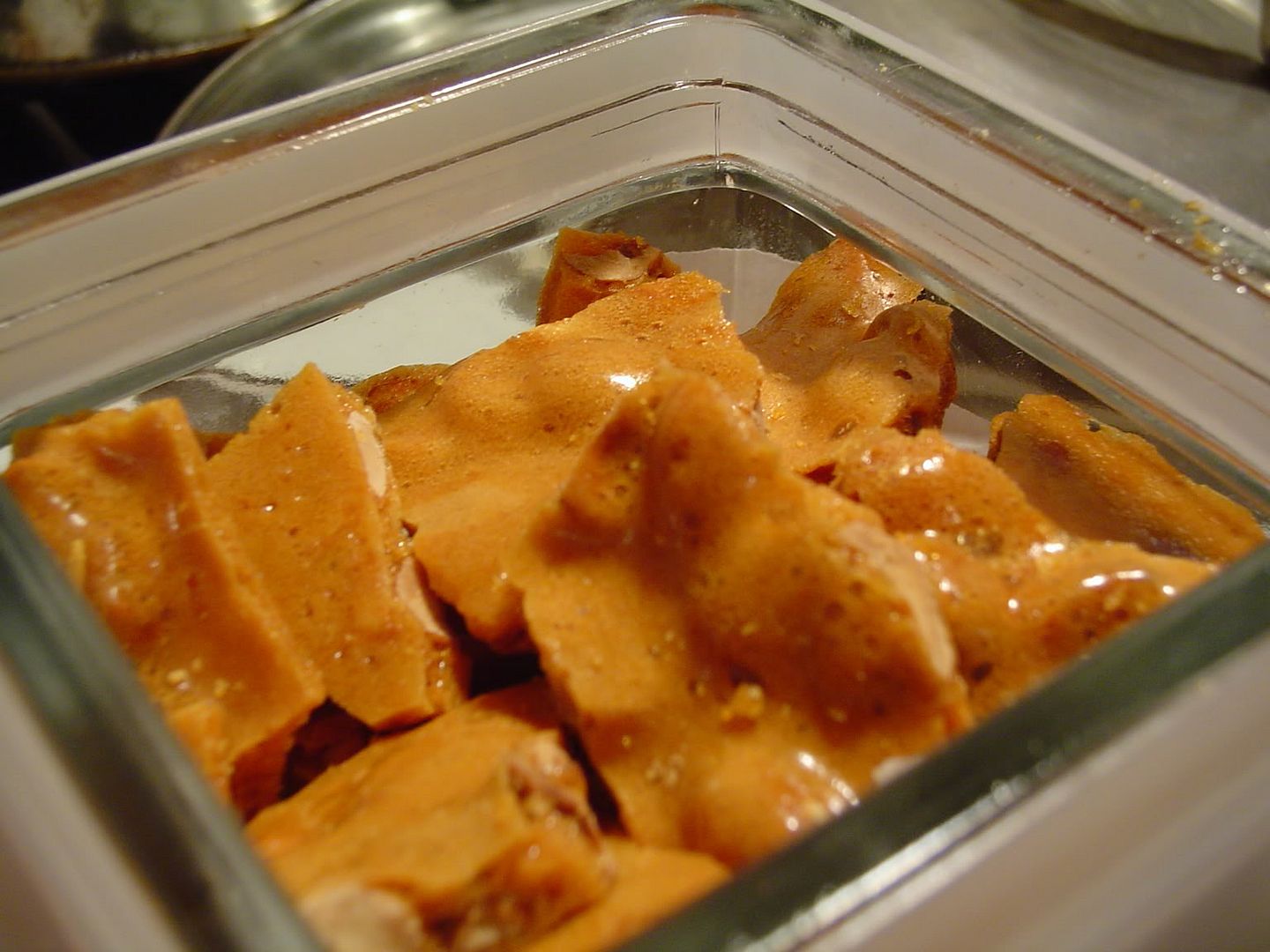 Microwave Peanut Brittle
1 cup sugar
1/2 cup light corn syrup
1 cup peanuts
1 tsp butter
1 tsp vanilla
1 tsp baking soda
1 lightly greased cooking sheet
Microwave the sugar and the corn syrup on high for 9 minutes. Add the peanuts and microwave three minutes more. Add the vanilla and butter and cook for 1.5 minutes more. Slowly stir in the baking soda until the mixture foams and turn it out on a greased cookie sheet. Let it cool 30 minutes and shatter into bite-sized pieces. Note- My microwave is way old and is probably lower powered than yours, so keep an eye on things and adjust cooking times as you need.
Read more!