The Year of the Cat: A week off, bbq and single malt
My friends, it is never enough. The Wife and I were out in Long Island for 7 full days of decompression. We had fires in the fireplace every night, and cocktails in the flickering warmth of the hearth. During the days we performed some upkeep on the house which has been (except for us) virtually unused (and therefore unloved) since my mom got sick.
So, what did we eat? Lots of everything. One night, I smoked a bunch of short ribs and then braised them in beer and garlic until they slipped right of the bone. We served it up with a roasted pepper and tomato jam stack. See?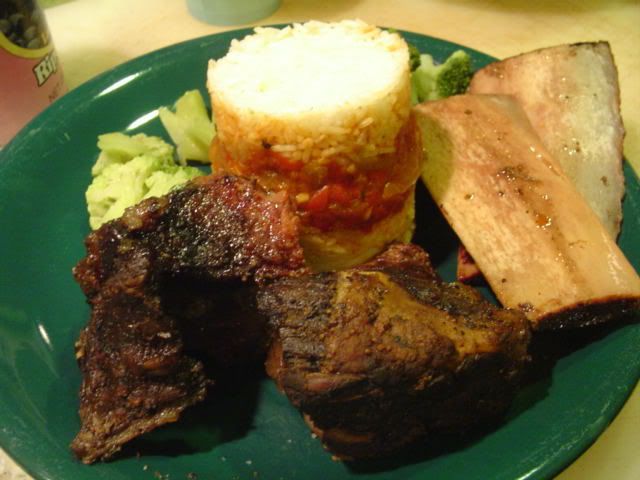 We also smoked up a whole bunch of sausage.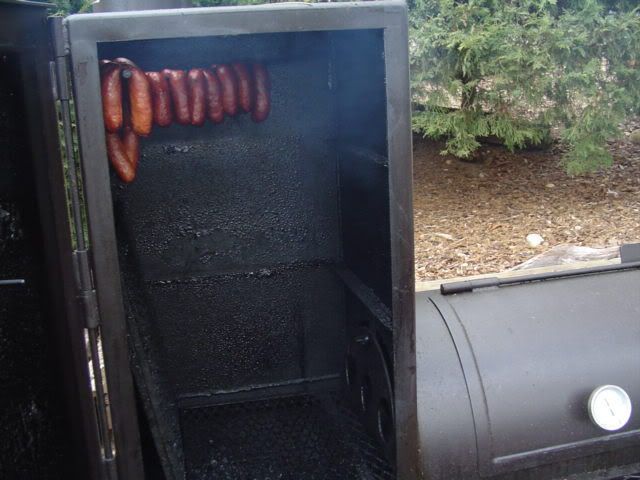 The next day I got up and started work on a brisket and pork butt. My plan was to use the fast cooking method that has been becoming more popular with bbq cookers. Traditionally, if it's possible to say that, bbq is cooked between 200-250 (which would be 'hot' to people who cook at these temps) and this new hot cooking is anywhere from 275-400 depending on who you ask. I was probably in the 350-375 range for my cook. I stayed away from using very much sugar to avoid burning things, but I used some and I also butterflied the pork butt to maximize the 'bark' (flavorful seasoned outside). So?
T
rimmed
Brisket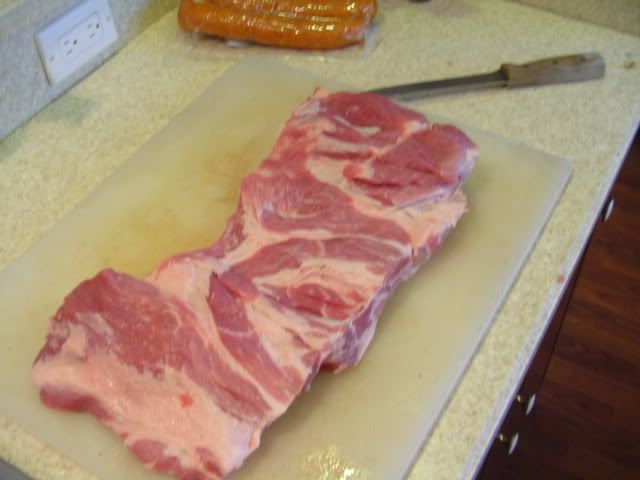 Butterflied Pork Butt
Finished Brisket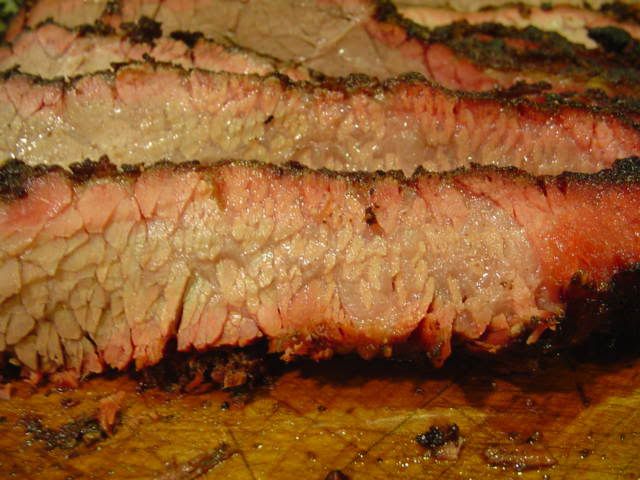 Sliced Brisket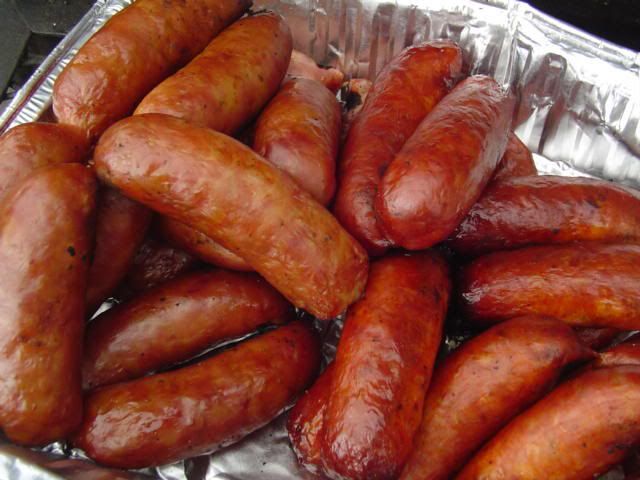 Smoked Hot and Sweet Italian Sausage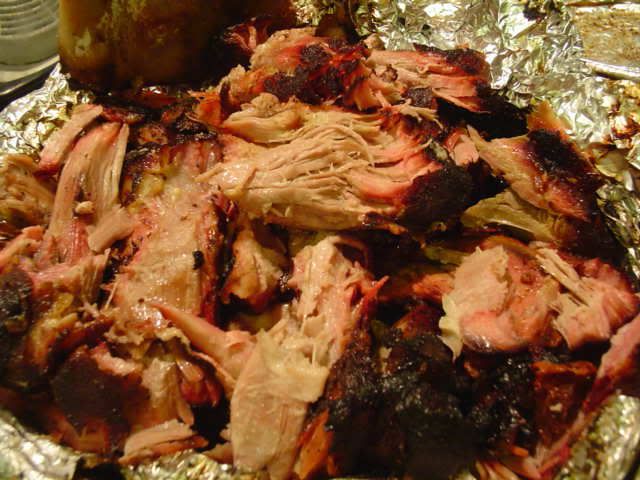 Pulled Pork

Wubby puffing sweet blue smoke from her stack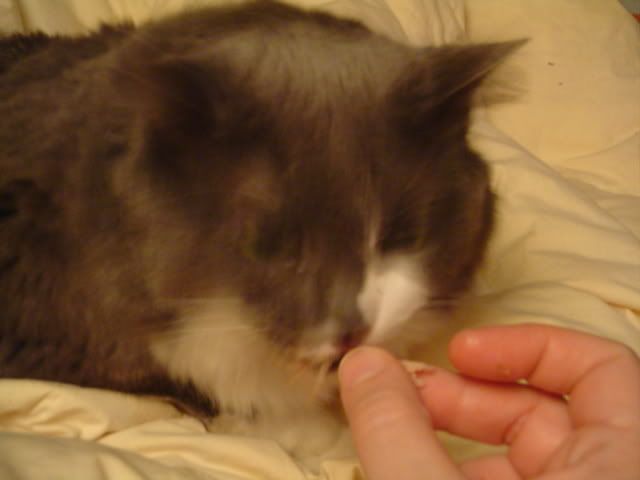 Lois loves bbq!
And breakfast, mmmmm...
Read more!