Foggy Mountain Breakdown: Eating Leftover BBQ
Well, folks, with my mom being so sick and everything being up in the air, I haven't been getting out and cooking much recently, which has led me to indulge in take-out/delivery food and leftovers. I was saving up frozen 'que to have a big dinner party with friends, but that's looking less likely to happen any time soon.
My mom's cancer has progressed into her lymph nodes and she has an inoperable tumor on her liver. Most likely, she couldn't recover from surgery because she is already so weak. So, we cross our fingers and pray for the chemo to do the job. Sometimes the cure can be worse than the sickness. The whole situation leaves me feeling far away and dazed, afraid and useless. As I watch her, I fuel up on kaleidoscopic emotions that have no destination, and try to find a place to pack them away.
My mom, Memorial Day, 2006

Without any appetite, really, I pulled some smoked sausage and smoked, chopped chuck out of the freezer the other day. Tasted like the summer day when I cooked them. I was happy for a few bites.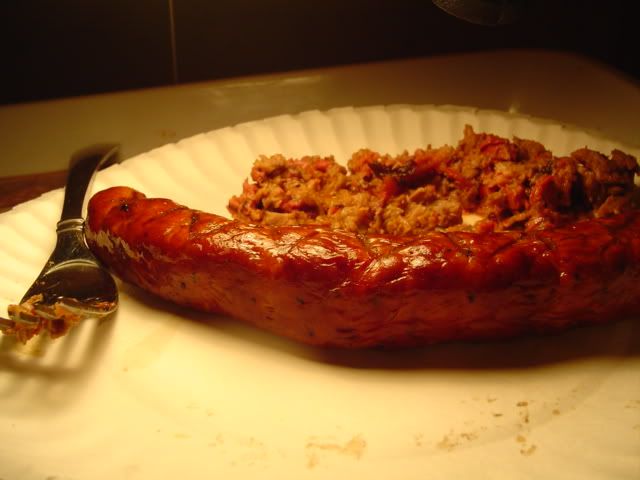 Labels: Barbecue, BBQ, Cancer, Leftovers, Memorial Day, Mom
Read more!