This Perfect World
Last Friday was my last day at the old job and I have another week and a half before the new one starts. I've made a pact with myself to eat like there's no tomorrow until then. My stomach will set the limits. It has already spoken. Owch. Maybe that pint of Karamel Sutra in the middle of the night was a mistake-- or was it the pork kabob I bought from the Dominican Lady in the park? I should've known that food cooked on top of a shopping cart was a problem. Anywho....
Pictures are below all this text, but here's the news-- Amy and I just got back from a few days in East Hampton-- we cooked up a 10 pound pork picnic shoulder, about 8 pounds of chicken thighs and 3 racks of loin back ribs. I usually prefer spare ribs, but these were darn good. We had alot going on, so I relied on Kingsford for much of the day, and threw in some chunks of wood-- splitting wood is fun, but I know if I ever ran a joint, I would learn to hate it.
The night before we left, we made a pizza with dough that was given to us by the nice fella at Belladonna pizzeria in our neighborhood-- great dough! Earlier that afternoon, my brother and I had brats and smoked sausage from Karl Ehmer's on Fresh Pond Road-- bravo! The sausage was smokey and rich, almost like a truly superior hot dog-- which doesn't seem like I'm doing it justice, but it was delish. The brats were aromatic and juicy with a nice hint of allspice. There's a reason their slogan is "Best of the Wurst." Finally, right before we left town, I begged Amy to go to East Lake in Flushing for dim sum and I'm glad we did. We got there early around 10:30 or so and the place was virtually empty-- but everything was fresh and lively. Check them out at the corner of Main St and Franklin in Flushing.
Now a barrage of pics!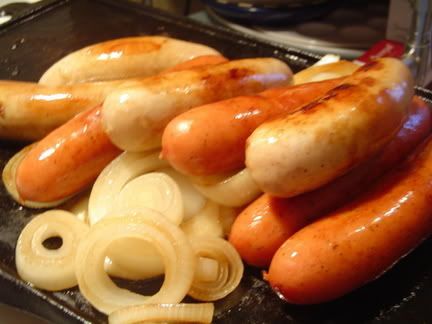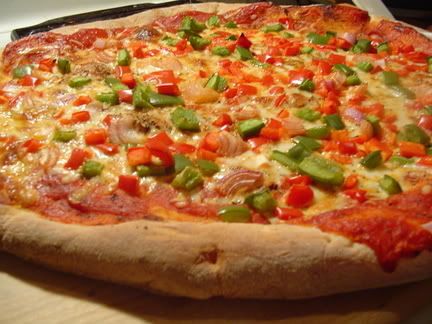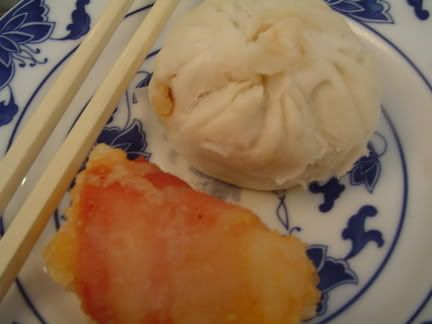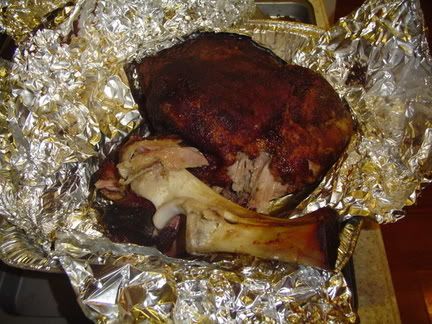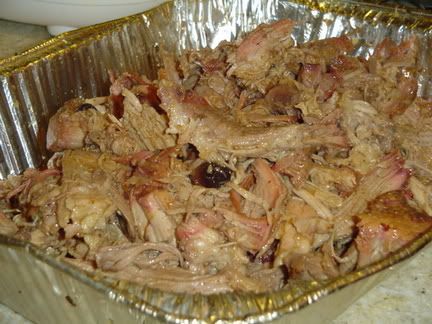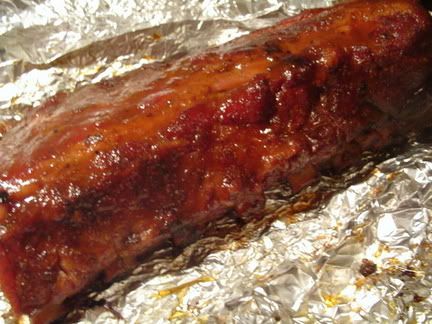 Read more!