A Different Drum
After the bbq contest, we still had the rental car and wanted to make the most of it. First up was a trip to Flushing to dine at East Lake, our favorite
dim sum
parlor. I think we have to get out of the rut, but in the meantime....Dim Sum is a sort of family brunch-type meal which is comprised mainly of little bites-- dumplings and other small pieces--and goes hand-in-hand with pots of fresh tea. The food is dispatched via hot carts piled high with steamer baskets full of treats. For every dish, there's a little stamp that the women who push the carts use to mark your check. At the end of the meal, it gets totalled up. It's a sort of frenetic way to eat.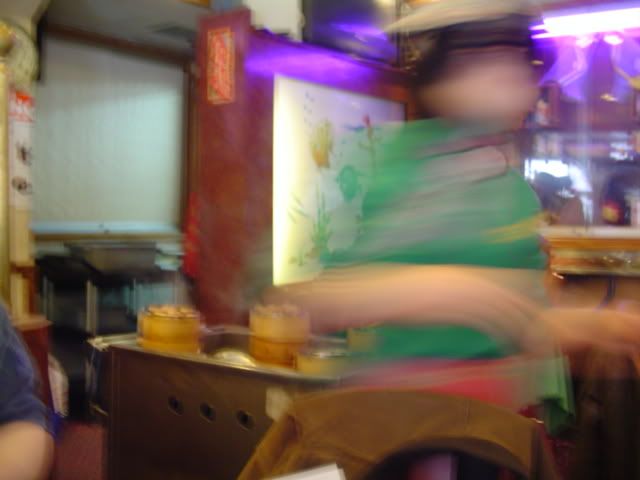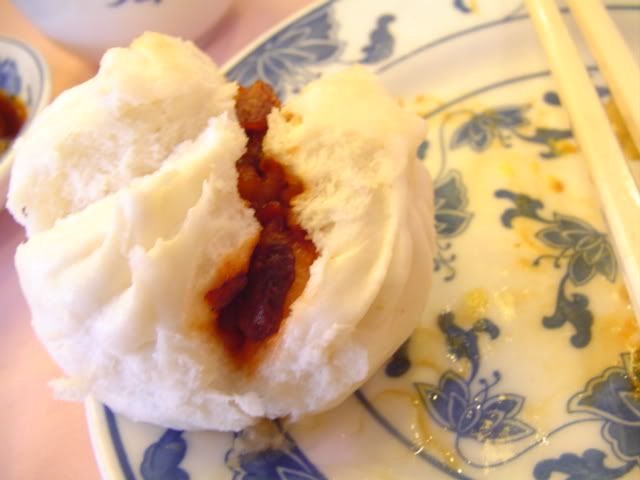 The Char Siu Bao (barbecued pork buns) are my favorites-- go figure, it's stuffed with barbecue. Their version of bbq is sans smoke, in this case, and is tender chopped pork in a sweet, thick, sauce that is a little salty and earthy. The dough is a light, fluffy, mildly sweet blanket. I ate about 5 of them that day w/ hot mustard and hoisin sauce. Yup.
Xiao Long Bao (pork soup dumplings) have many spellings, but one taste: delicious.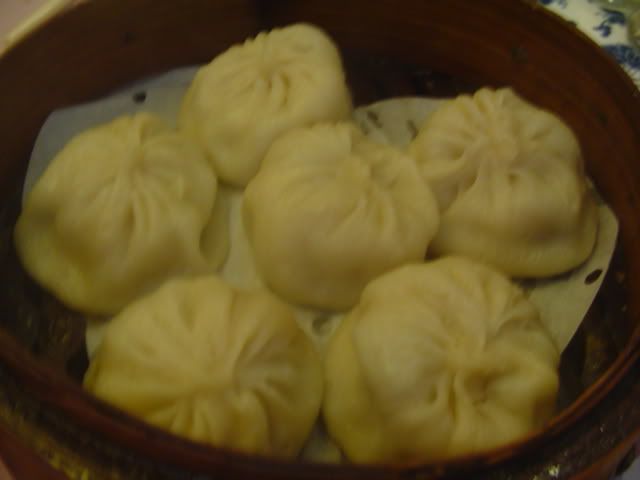 They are thin skinned little buns filled with meatballs and a surprise splash of hot broth that comes rushing out on the first bite. It's a little bit of balancing act to hold them on the spoon and slurp away. They are served with a soy sauce-based ginger dipping sauce.
Next up on our hit parade were Har Gow (shrimp dumplings) that are translucent little pearls with a clean, crisp flavor and texture. They are light, little morsels. I love to add just a dab of chile oil to these.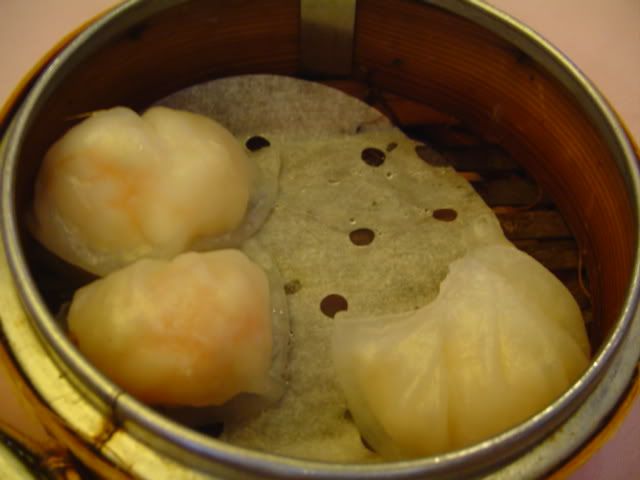 I make it seem like these came in waves, but we were picking dishes left and right. Everyone in my family loves the har gow, or meat dumplings. The tradition in our family (for an unkown reason) is to mix a dab of mustard and dab of hoisin on these, so you get a meaty, spicy-sweet flavor. The green tea brings it all together.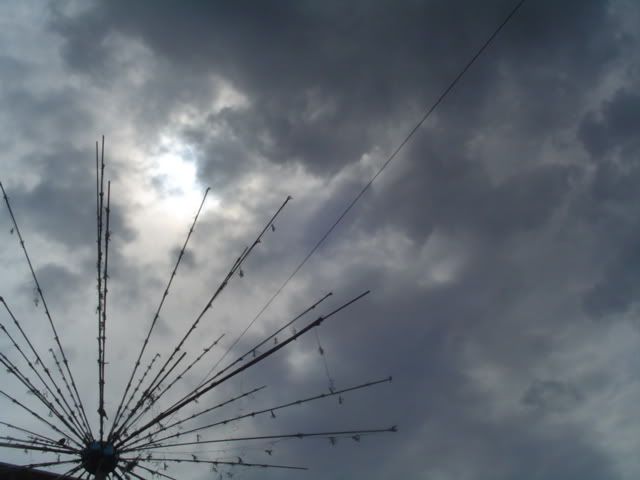 Read more!